No longer just your grandfather's breakfast of choice, whiskey could soon become a staple of your weekend morning routine. Depending on the blend, age, and barrel, whiskey-based breakfast cocktails provide a smoky and smooth alternative to the sweet, sugary beverages that typically accompany your Saturday-morning waffles.
For inspiration, Los Angeles-based mixologist and Jack Daniel's Brand Ambassador Eric "ET" Tecosky mixed two custom cocktails that move whiskey to the top of your morning routine, rather than the end of the night before. What he came up with is a mix of the frozen, sweet, savory, and—of course—the bacon-infused.
Because really, if you're having whiskey before noon, why not go all-out?
Frozen Monkey
Ingredients
Directions
Add all ingredient except the banana to the blender. Then, add ice to just above the liquid.

Add the banana, then blend until smooth.

Pour the mixture into a pint glass or a Mason jar. Next, top it with whipped cream and sprinkle with espresso dust (crushed espresso) and add a slice of banana.
Mmmm... Bacon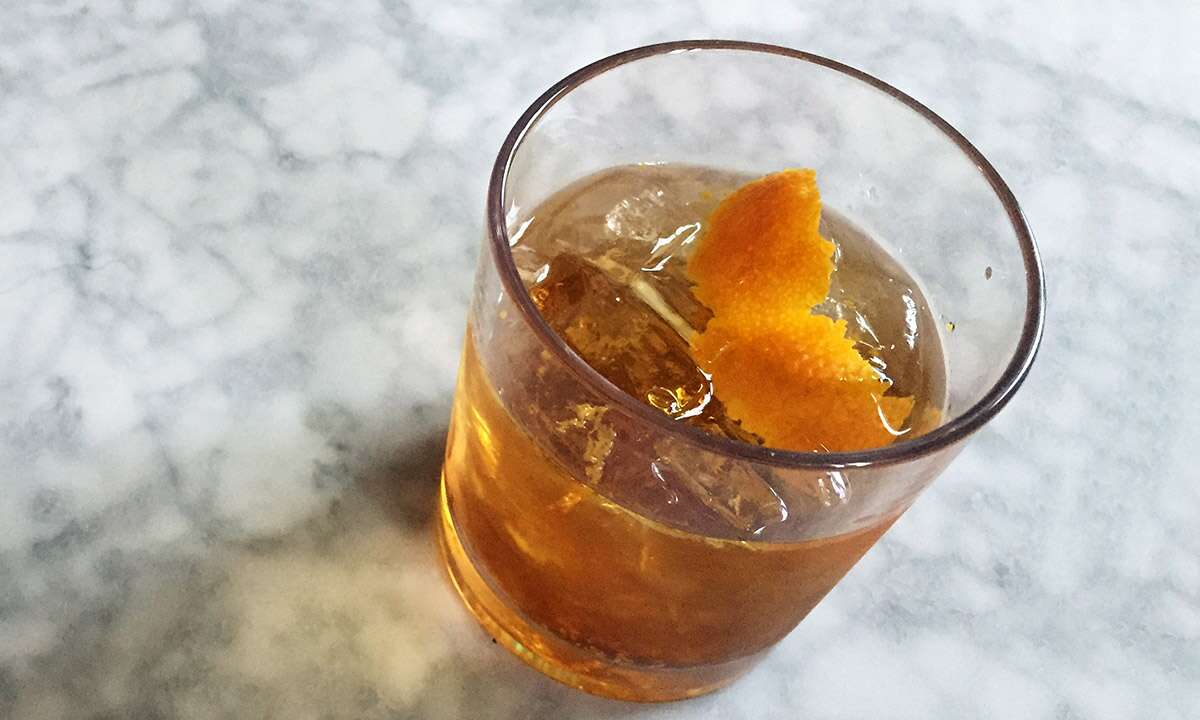 Ingredients
For the bacon-infused rye:
Ingredients
Directions
Add Jack Daniel's Single Barrel Rye to a glass jar.

Strain semi-cooled (we repeat: not scalding hot) bacon fat into the glass jar through a fine strainer.

Seal tightly and let sit at room temperature for 4 to 6 hours. Then, freeze until bacon fat is completely solid.

Remove solid fat and strain remaining liquid through a coffee filter back into Rye bottle. Don't forget to label the bottle!
For the cocktail:
Directions
In an old-fashioned glass, add the orange peel orange-side up, bitters, and syrup. Press the peel with a muddler.

Add bacon Rye.

Add ice and stir.

Lay a crisp piece of bacon over glass as a garnish. And enjoy.