When it comes to shortcut recipes, store-bought pie dough trumps everything. (BTW, it's not just for pies!) With the help of prepared dough, these spinach and cheese hand pies come together in just 30 minutes. Danielle Oron, author of Modern Israeli Cooking, made these portable breakfast pies to please kids and adults alike. These spinach and feta hand pies are the perfect make-ahead breakfast, easily frozen and baked whenever your heart desires. Feta and spinach seemed like the right combination for Oron, since it reminded her so much of flaky and cheesy spinach bourekas.
Spinach and Cheese Hand Pies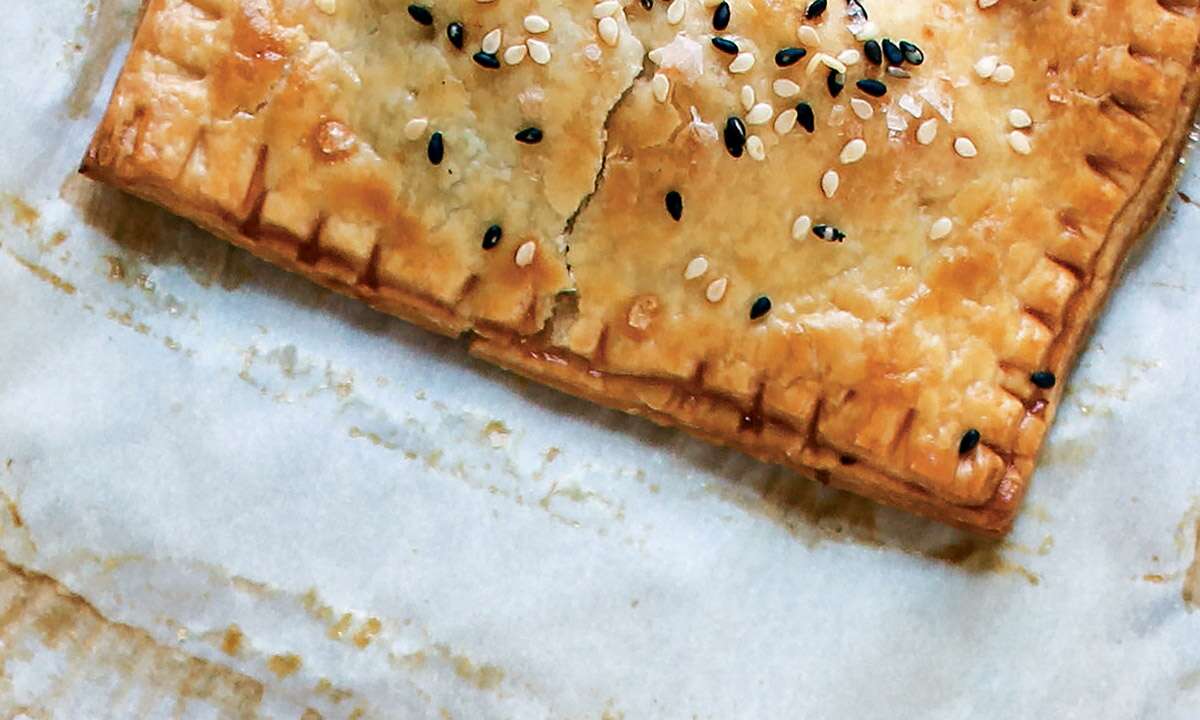 Yields: 4 to 5 servings
Cook Time: 15 minutes
Hands-On Time: 15 minutes
Total Time: 30 minutes
Ingredients
Directions
Prepare a cheesecloth-lined strainer over a bowl. Heat the oil in a large sauté pan over medium-low heat. Add the spinach and toss often as it wilts. This should take about 5 minutes. Transfer the spinach into the strainer and let it drain and come to room temperature.

Using the cheesecloth, wring out as much of the liquid from the spinach as possible and set aside.

Preheat the oven to 425˚F. Prepare 2 baking sheets by lining them with parchment paper. Make the egg wash by whisking the egg with a splash of water in a small bowl.

Unroll the pie dough onto a lightly floured work surface. Roll it out a bit until it is about ¼-inch thick. Cut it into 4-inch by 3-inch rectangles. Transfer the bottom pie rectangles of each of the pies to the 2 prepared baking sheets. Top each one with 1 ½ tablespoons of spinach and ½ tablespoon of crumbled feta cheese, leaving a ½-inch border around the edges. Brush all 4 edges of each pie with the egg wash. Top with the other pie rectangle pressing firmly around the edges. Crimp the edges by pressing down on them with a fork. Prick a few holes in the top of each pie. Brush with the egg wash and sprinkle with plain and black sesame seeds and Maldon sea salt.

At this point you can wrap and freeze the baking sheets until you would like to bake the pies. Otherwise, bake for 12 to 14 minutes until golden brown and flaky. If baking from frozen, it can take up to 18 minutes.
Excerpted from Modern Israeli Cooking: 100 New Recipes for Traditional Classics by Danielle Oron. Published by Page Street Publishing Company. All rights reserved.