Sweet dreams are made of Love and Some Coffee's Apple Foldovers. This make-ahead masterpiece by Layce Smith is loaded with warm spices and wrapped up in a flaky, golden crust. Simply freeze ahead of time and pop one in the oven for a grab-and-go breakfast on a hectic weekday morning. And don't you dare forget a scoop of ice cream on top.
Apple Foldovers
Yields: 6 servings
Cook Time: 15 minutes
Hands-On Time: 25 minutes
Total Time: 40 minutes
Ingredients
For the filling:
For the crust: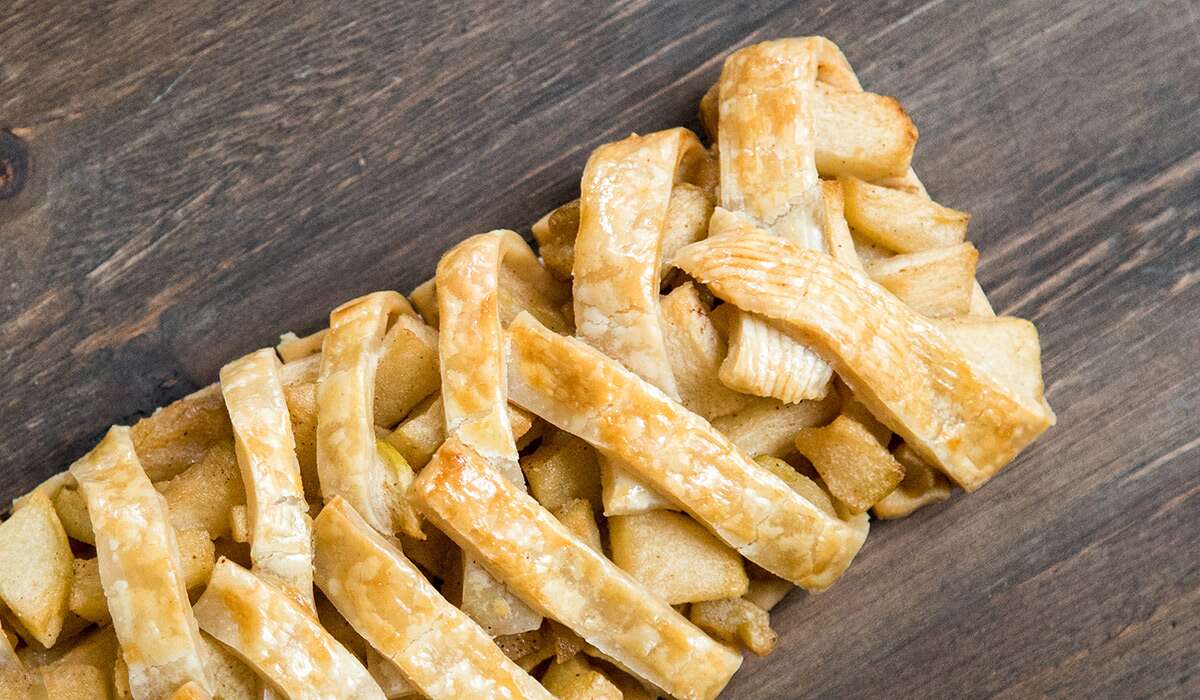 Directions
To get started, preheat your oven to 350°F.

Peel and chop your apples and place them in a saucepan over the stove.

Add the coconut oil, brown sugar, cinnamon, and vanilla. Turn the stove up to medium heat, and stir the mixture until the apples are evenly coated.

Cover the saucepan and let the apples simmer until they are soft and there's about an inch of dark brown liquid in the bottom of the pan. Then add the flour, stir the mixture well, and let it bubble for about a minute. Remove the mixture from the heat and let it cool while you make the crust.

As your apple filling is cooling, go ahead and grab your food processor to begin the pie crust. Put the flour, sugar, baking powder, and salt in the food processor and give it a few pulses. Add the goat cheese and coconut oil, then process for about a minute or so until the mixture resembles coarse breadcrumbs. Add the ice water, then run the food processor until a solid ball of dough forms.

Turn the dough out onto a lightly floured surface and roll it into a rectangle that's approximately a quarter-inch thick. Fold the rectangle up and roll it back out onto a baking sheet.

Use a knife to make the edges of the rectangle straight. Then, cut slits every ½ inch or so along the length of it. You're going to put a pile of apple filling between each row of slits, so you're going to want to try to make the slits as long as it would take to stretch them from one side of the pile to the other.

Once you're done filling and folding, beat the egg, then brush the top of your pie crust with the egg wash. Finally, pop the baking sheet into the oven for 15 minutes.

When the 15 minutes are up, remove the baking sheet from the oven and let your apple fold-over cool for a few minutes. Finally, cut it into smaller pieces (whatever size fits your portion preferences) and top with a scoop of ice cream.