What's more spookily satisfying than biting into ghost-shaped homemade Pop-Tarts and having red jam stain your lips? Nothing. With a few Halloween-themed cookie cutters on hand and 20 minutes to spare, you can quickly give your friends and family a scare. Making dough from scratch can be messy and take forever, so we opted to cut shapes from store bought pie crust. This brings the homemade Halloween Pop-Tarts together quickly, without losing the integrity of the dish. Royal icing coats each pastry and edible googly eyes bring them to life. Picky eaters will scream with joy and this shortcut breakfast recipe will have everyone out the door in no time.
Homemade Halloween Pop-Tarts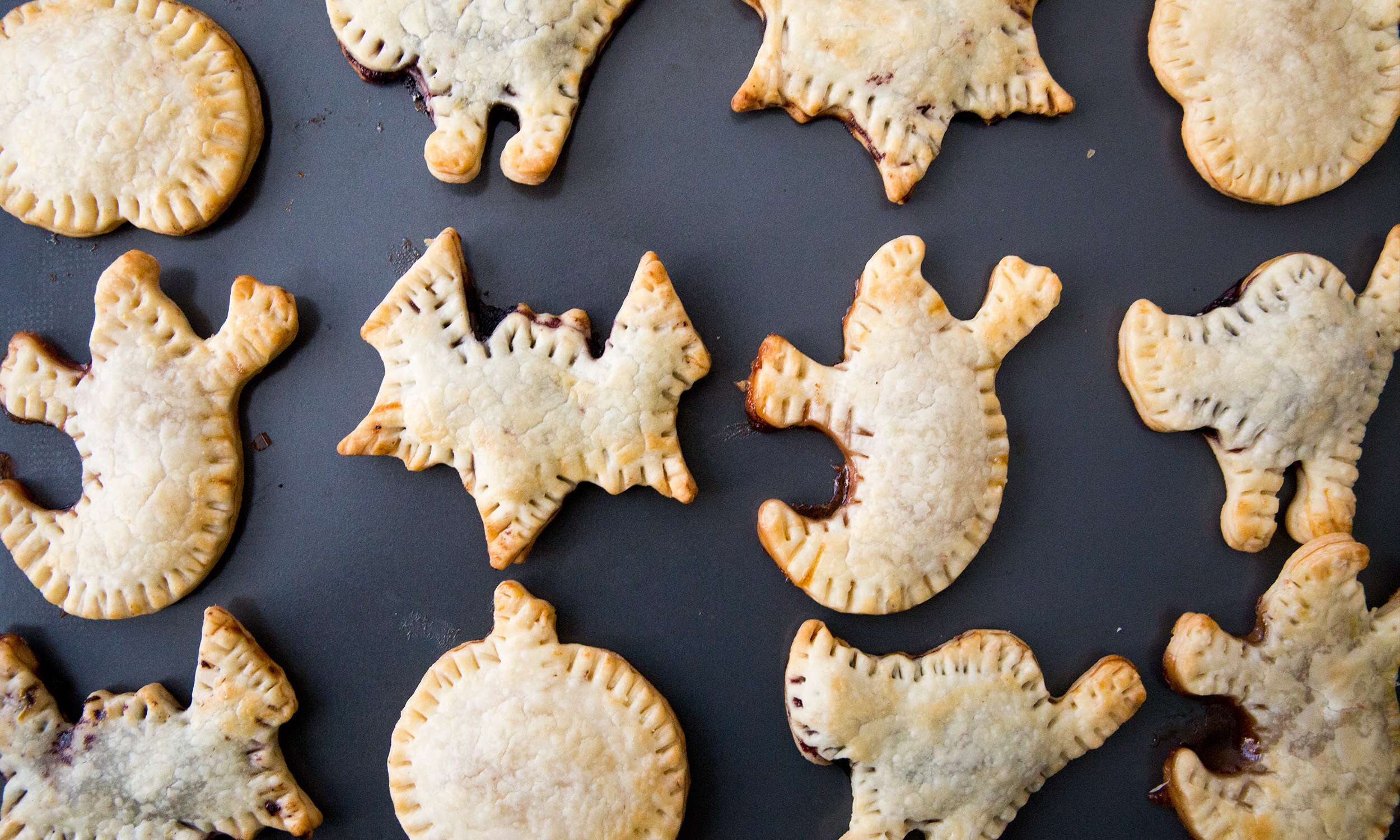 Ingredients
Directions
Preheat oven to 425°F.

Make the Pop-Tarts. Unroll thawed pie crust and use halloween cookie cutters of your choice to cut 24 shapes out of the dough. Place 1 to 2 tablespoons of jam on just half of the pie cut-outs.

Whisk an egg in a small bowl with 1 teaspoon of water. Brush the outer edges of the pie cut-outs topped with jam and cover with the remaining 12 cut outs. Use the tines of a fork to seal edges and poke holes in the center of each so they can release steam without becoming too puffed.

Bake for 8 to 10 minutes, or until Pop-Tarts are golden brown. Remove and let cool.

Make the icing. Combine confectioners sugar, egg white, and water in a small mixing bowl and whisk together until well combined. If you want to change the color of the icing, just add a few drops of food coloring and stir again.

Once the Pop-Tarts have cooled, ice away. Top each pastry with candy googly eyes for fun.