Few grocery stores inspire as much fervor and fan devotion as Trader Joe's. From Speculoos Cookie Butter to all-pumpkin everything in the autumn, there are dozens of Trader Joe's items to improve your breakfast, many of which aren't totally obvious when you're first walking down the aisles. Sure, part of the store's enduring appeal is the everyday low prices, but it's the wide selection of gourmet foods that takes Trader Joe's to the next level, making it a fan favorite. These items offer a creative combinations of flavors and textures that don't sound like they'll taste good together, but, somehow, they do. And more often than not, it's hard to find a convincing dupe in a conventional grocery store because the products are so creative. One of the best meals to highlight these flavors is breakfast.
These Trader Joe's items are ideal additions to an otherwise simple breakfast, an easy way to add another layer of flavor or transform your plate into a meal worthy of an Instagram post. So if you want to make a fancy omelet or add a little something extra to your pancakes in the morning without any extra effort, here are thirteen Trader Joe's items will transform your breakfast and brunch.
Speculoos Cookie Butter
In 2015, customers' overall favorite item from Trader Joe's was the store's famous Speculoos Cookie Butter. It's got the consistency of peanut butter but tastes like gingerbread. You can bake it into pancakes for a slightly spicy taste, spread on a piece of toast instead of jam, or simply spoon straight from the jar while you enjoy your morning coffee.
Fresh Goat Cheese Medallions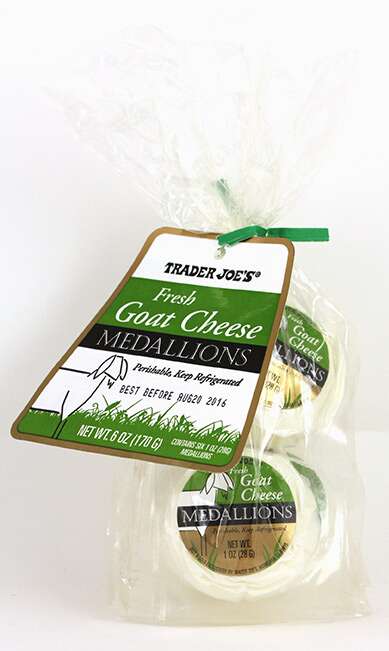 These individually packaged goat cheese medallions are perfectly portioned to plop in the center of a French-inspired omelet, without creating a mess of cheese crumbs in the process.
Corn and Chili Tomato-less Salsa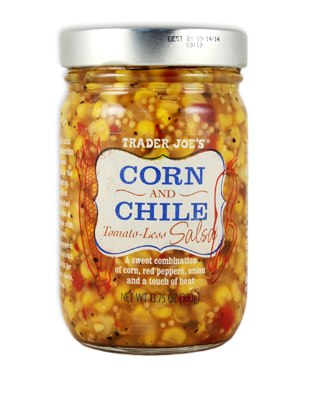 This unique tomato-less salsa is mainly made of corn. Fold it into scrambled eggs or scoop on top of breakfast tacos for a sweet and slightly spicy addition.
Trader José's Carnitas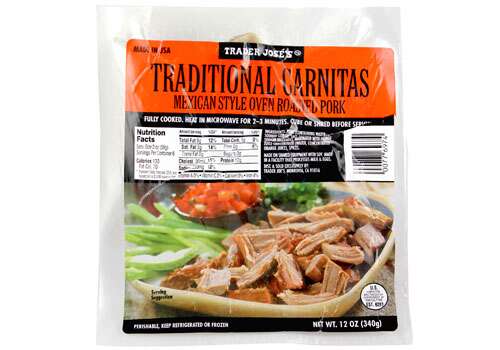 Speaking of breakfast tacos, these slow-roasted carnitas are already cooked, so all you have to do to assemble a professional-looking breakfast taco is put the carnitas on a tortilla with some scrambled eggs, guacamole, and salsa.
4 (Frozen) Chocolate Croissants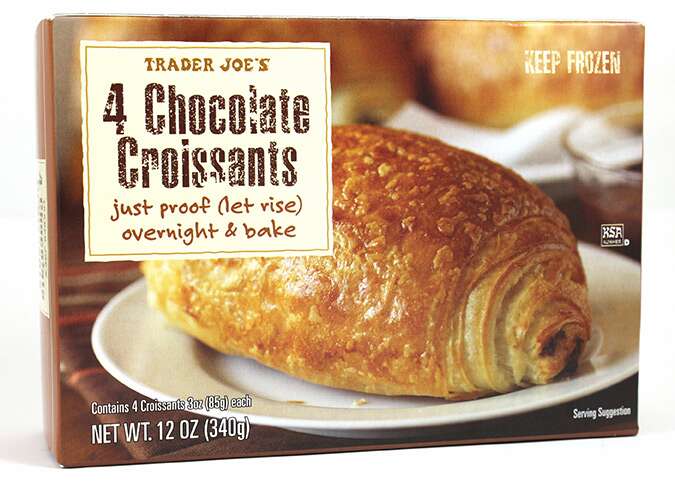 It's easy to be skeptical of these frozen chocolate croissants, but they'll make your home smell like a French bakery. You do have to let the croissants rise overnight, but the next morning, simply pop them into the oven, and in less than 30 minutes, you'll have a freshly baked, flaky chocolate croissant in the comfort of your own home.
Pumpkin Pancake and Waffle Mix
Trader Joe's goes into full pumpkin mode in autumn, and this seasonal pancake and waffle mix is a perfect brunch option for crisp weather and when leaving the house to get pancakes seems like too much work.
Fig Butter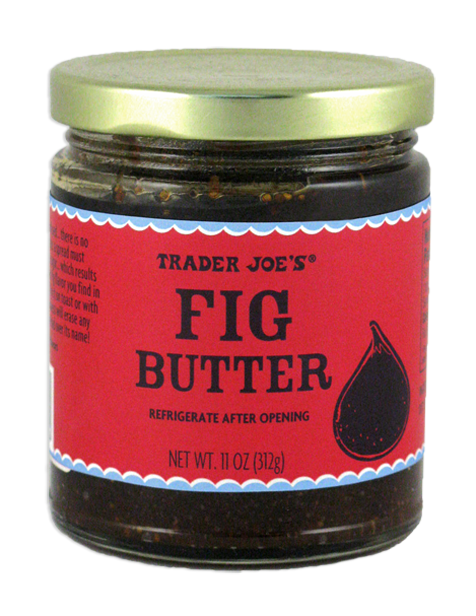 Trader Joe's Fig Butter is thicker than jam or jelly, so it's packed with much fruitier flavor. It'll make a simple piece of toast much more filling, or sweeten up a steaming bowl of oatmeal.
Steel-Cut Oatmeal & Quinoa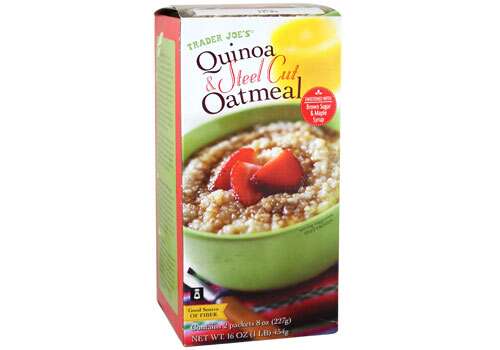 This is a blend of 45 percent steel-cut oatmeal and 55 percent quinoa comes pre-cooked and frozen, so all you have to do for a wholesome bowl of perfectly prepared, creamy oatmeal is pop it in the microwave for a couple of minutes. It's both healthier and more flavorful than oatmeal alone.
Black Truffle-Flavored Extra Virgin Olive Oil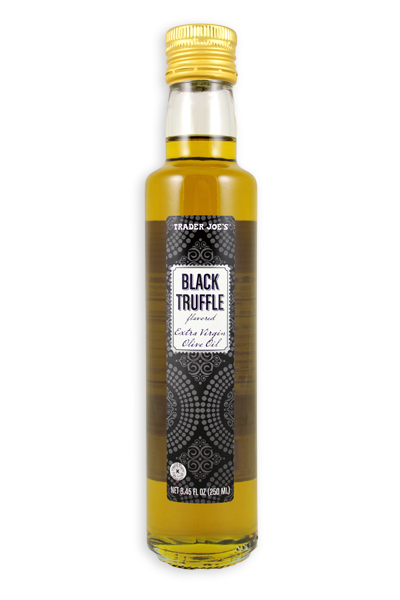 Dribbling some truffle oil onto eggs as a finishing oil instantly adds a new dimension of flavor and is a classic, albeit high-end, combination for a reason. So if you're looking to impress any brunch guests, bust out the Trader Joe's black truffle-flavored olive oil. It's seasonal item, so if you see it on shelves, pick it up immediately.
Cheddar with Caramelized Onions
If you're looking for a cheese to up your eggs game, try this cheddar with caramelized onions. When the cheese itself melts, you'll be left with little flecks of sweet onion inside that omelet.
Soft Pretzel Stick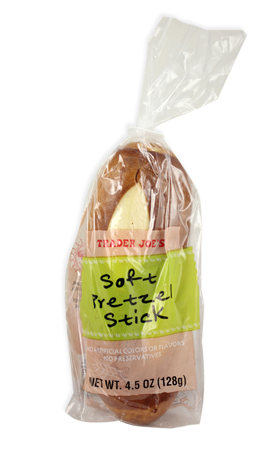 Instead of putting a bacon, egg, and cheese on an English muffin or a regular roll, stack your ingredients on one of these pretzel sticks for a more gourmet egg sandwich.
Sweet Potato Frites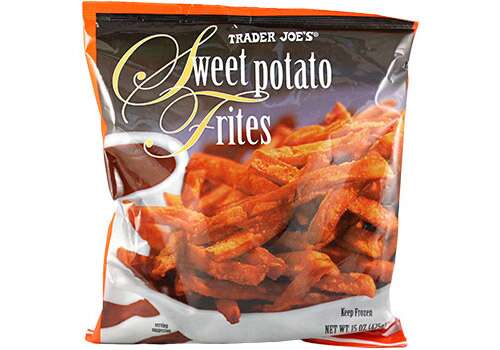 French fries are a perfect pairing with omelets and breakfast sandwiches. Trade in Trader Joe's sweet potato fries for a delicious and nutritious alternative at home. Plus, these fries come already cooked; you simply have to bake them in the oven to get crisp, slightly sweet fries.
Pesto Gouda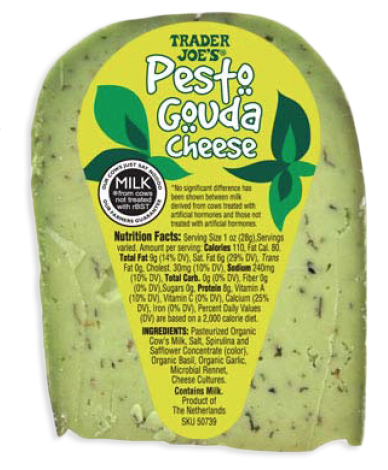 Another Trader Joe's cheese that'll instantly improve your omelet, and add another level of flavor without any extra effort, is the pesto gouda. Sure, it might seem a little weird to have a green cheese, but once you taste that melted gouda mixed with the bright nuttiness of the pesto, you'll never question the color again.