You read that right: The already-incredible turducken is now a breakfast dish, and there are five intensely delicious layers to it. How to make a turducken with your favorite breakfast foods, you ask? Start by deboning a chicken and smothering it in duck fat. Then, stuff it with crumbled cornbread and a soft-boiled egg surrounded in breakfast sausage. To finish the turducken, wrap strips of bacon wrap around the chicken to hold it all together tightly. We don't mean to toot our own horn (jk we do), but this breakfast turducken is certainly a true Thanksgiving masterpiece. After roasting for two hours, the chicken remained incredibly moist and the soft-boiled egg was gloriously runny. Imagine our culinary genius, Jiselle Basile, kissing her fingers. (I mean, she is Italian.)
Worried about the egg overcooking when making a turducken? We were, too. When slicing into the finished product, we expected to see a hard-boiled egg, but instead, we were surprised to find a perfect soft-boiled egg. The key to nailing this technique: Cook the egg as little as possible before peeling and wrapping in breakfast sausage. Follow our boiled egg timeline and cook the egg for four minutes. Run it under cold water to stop the cooking and very carefully peel the egg.
If you want to know how to make a turducken using chicken as the base of all Thanksgiving things great and good, here's the secret. You must debone a whole chicken and, truthfully speaking, learning how to debone a chicken is a little difficult. If you follow the directions in this video, it's totally possible to debone a chicken in one minute flat—even if you've never deboned a chicken before. If you're into making homemade chicken stock, be sure to save the bones. (It's a win-win.)
Breakfast Turducken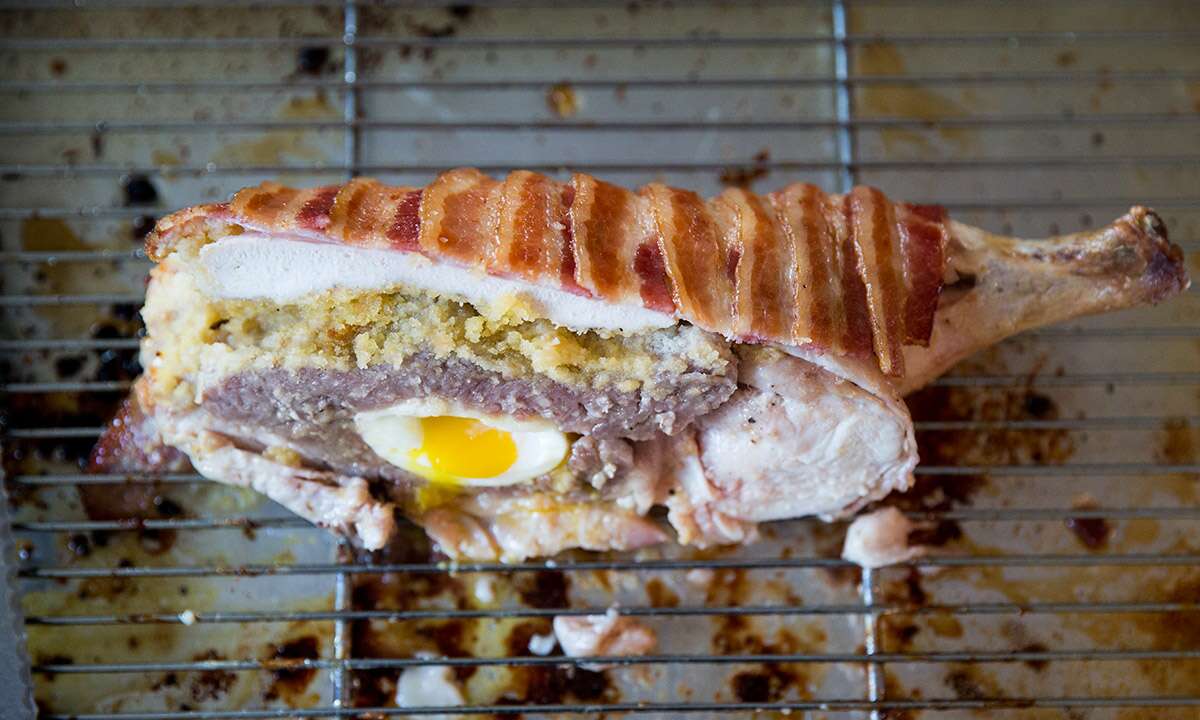 Ingredients
Directions
STEP 1
Preheat oven to 375°F.
STEP 2
Debone a whole chicken with the help of Jacques Pépin. Season the inside of the deboned chicken generously with salt and pepper. Rub duck fat over top and underneath the chicken skin.
STEP 3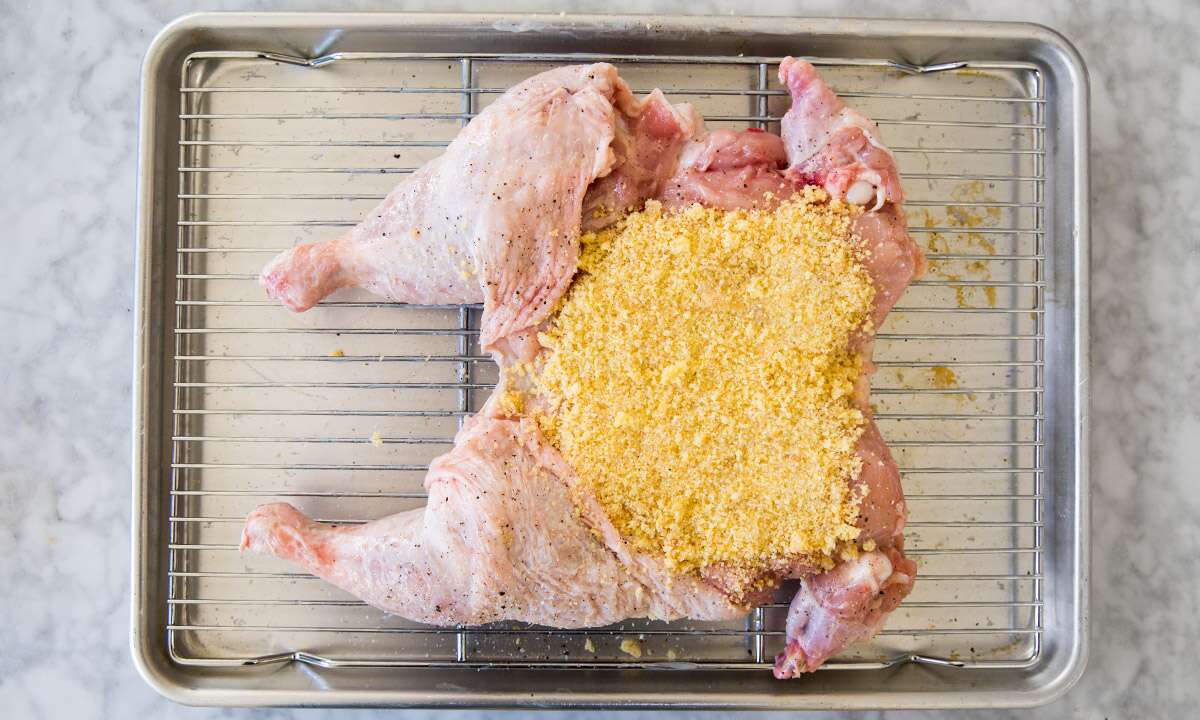 Lay the deboned chicken, skin-side-down and place a layer of crumbled cornbread in the center.
STEP 4
Fill a small saucepan three-quarters of the way with water and bring water to a boil over high heat. Once water is boiling, carefully drop an egg into the pot and cook for 4 minutes. Remove from the pot, run under cold water, then peel.
STEP 5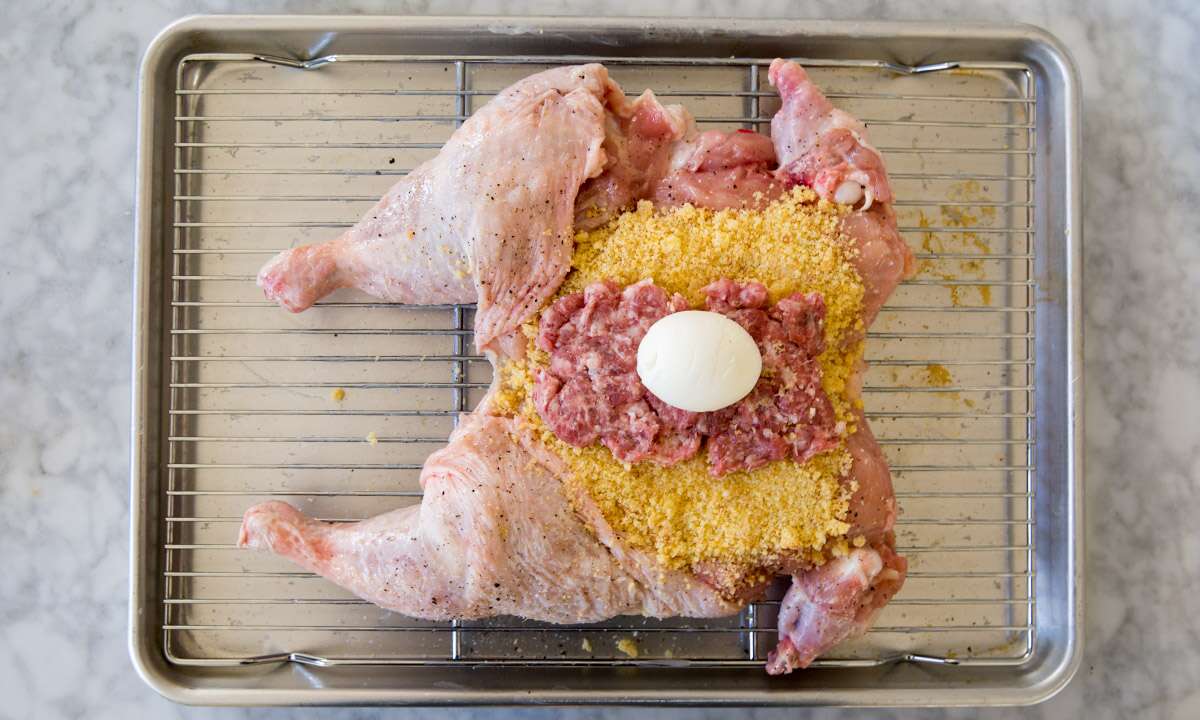 Place half the breakfast sausage over the cornbread, and place the egg on top. Cover the egg with the remaining sausage, like you're swaddling a newborn in a blanket.
STEP 6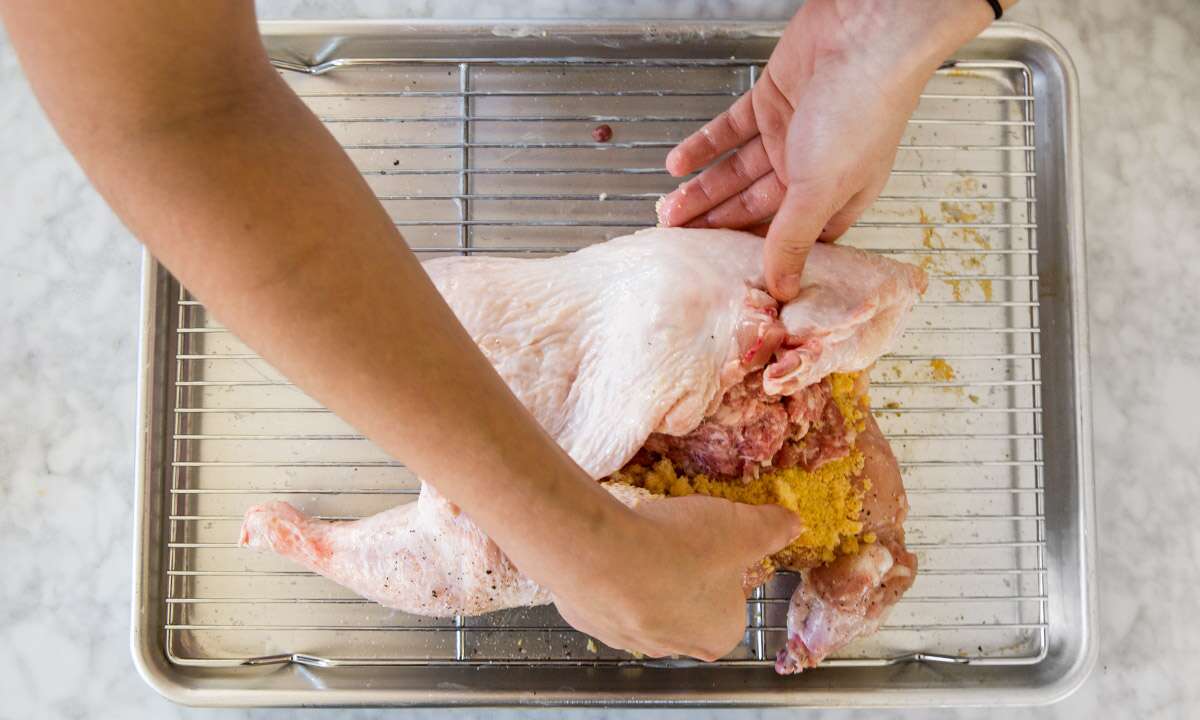 Wrap the chicken around the filling and place cut-side-down on a baking sheet, fitted with a rack.
STEP 7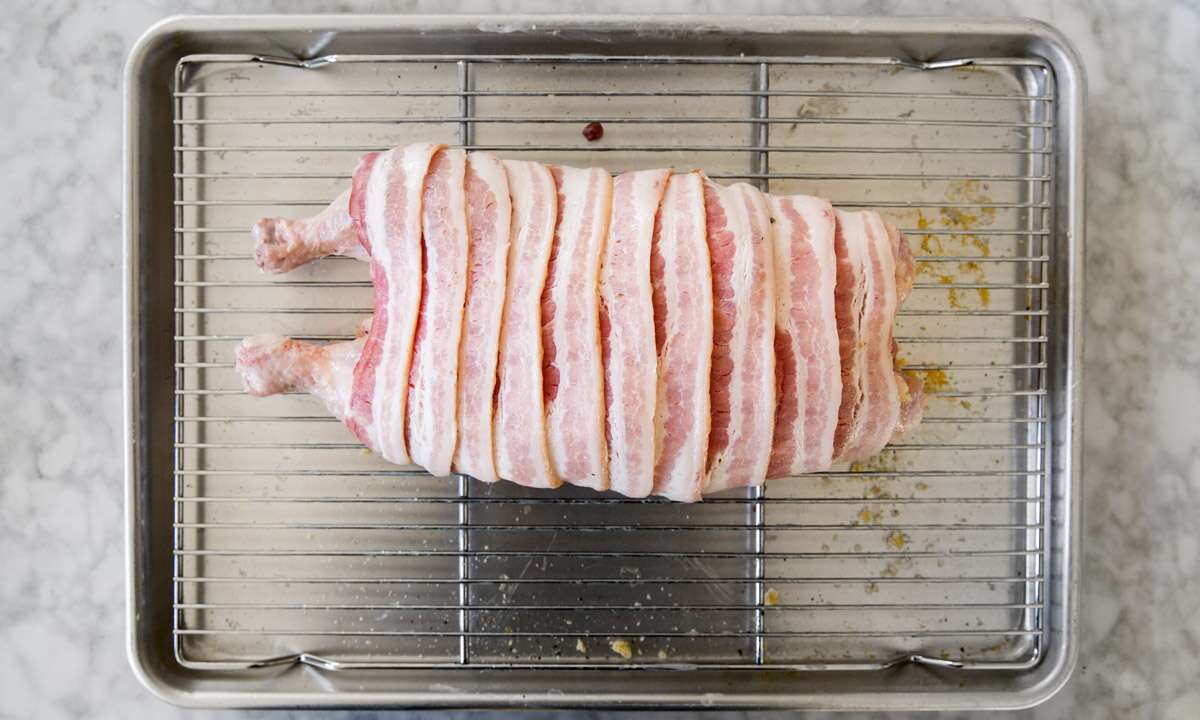 Carefully wrap the bacon around the chicken.
STEP 8
Cover the chicken with aluminum foil and bake for 40 minutes, and then cook uncovered for an additional 25 minutes, or until the temperature of chicken reaches 165°F.
STEP 9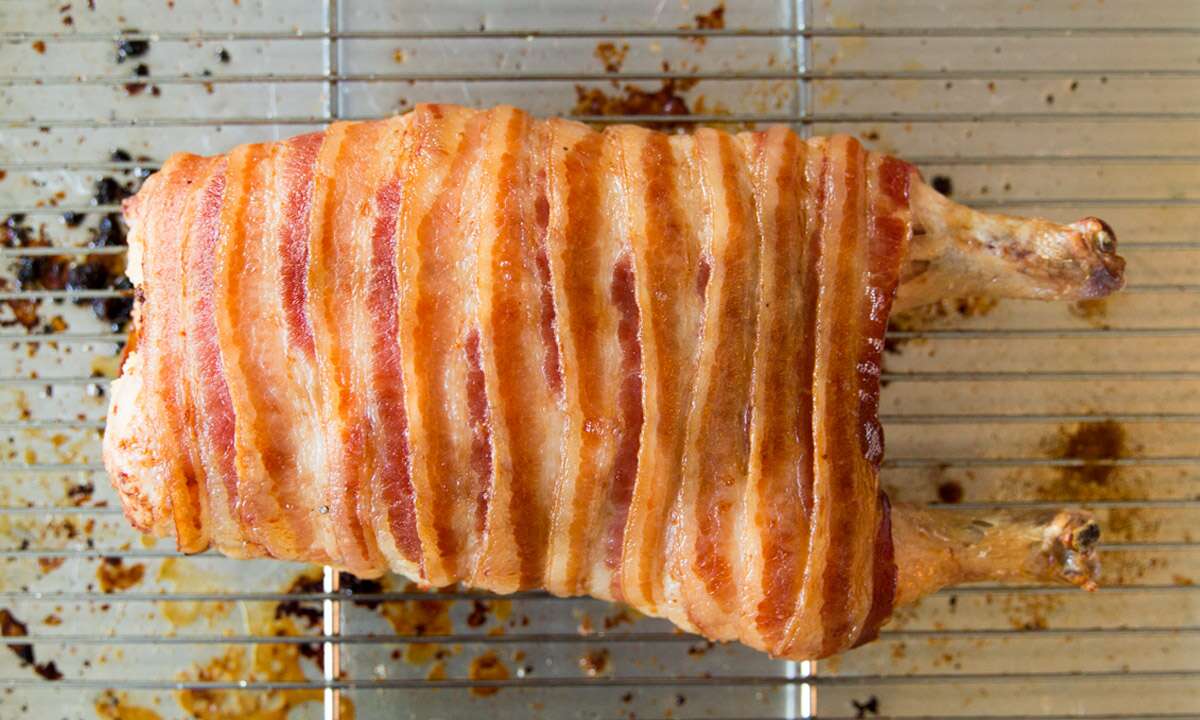 Increase the temperature to 425°F and cook for 5 to 8 minutes more for the bacon to crisp.
STEP 10
Cool, cut, and serve.