Leftovers are pretty much the point of Thanksgiving (other than the giving thanks part, of course), but leftover turkey is too often pressed between sliced bread to anchor a boring afternoon sandwich. Jeff Mahin, chef and partner of Chicago's Stella Barra and Summer House and Santa Monica's M Street Kitchen and Do-Rite Donuts, has completely revolutionized the day-after-Thanksgiving turkey sandwich by adding morning appeal. Most of the food is already prepared (yay for Thanksgiving leftovers), so these leftovers-packed breakfast sandwiches come together in under 15 minutes. Just fry up a few eggs and bacon and stack 'em on a fresh English muffin along with turkey and cheese for a quick and easy Thanksgiving breakfast sandwich.
Griddled Turkey Breast Breakfast Sandwich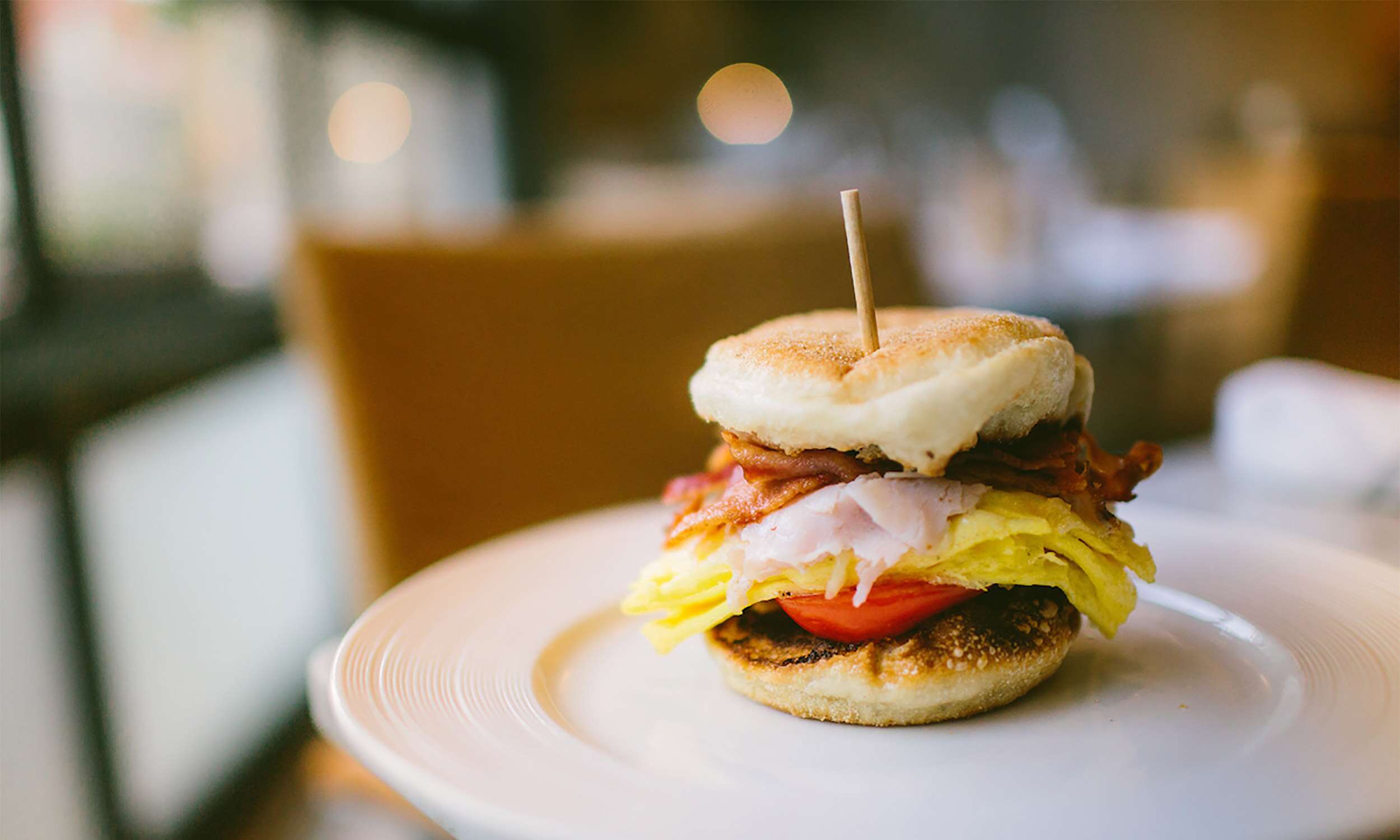 Yields: 1 serving
Total Time: 15 minutes
Ingredients
Directions
Crack the eggs into a bowl and whisk together until very well combined. Over medium heat, add the butter to a non-stick pan.

Once butter has melted, add eggs and softly scramble while they cook. Just before eggs are completely finished cooking, season with salt and place the cheese on top.

Remove the pan from the stove as the eggs will continue cooking and the cheese will melt on its own.

Place another non-stick pan on the stove and over high heat and add the thinly sliced turkey.

Sear each side for about a minute until they are hot and charred.

Remove from the pan and add bacon to cook until crispy.

While the bacon is cooking, toast your English muffin and add mayo and mustard on each side.

Add salted tomato, turkey, cheesy eggs, avocado slices, and finally the perfectly cooked bacon.

Place the other half of the English muffin on top and dig in for a messy and awesome breakfast sandwich.