It's easy to whip up a big batch of homemade breakfast rolls with this amazing refrigerated pizza dough hack. No yeast, proofing, or kneading required, so you can serve hot cranberry-orange rolls in the morning without waking up at 2 a.m. to prep the dough. In these cranberry cinnamon buns, fresh cranberries are kept warm and snug intertwined in a cozy bed of carbs. Then they're drizzled with a simple orange glaze. You can totally freeze the cinnamon rolls in the pan before baking. Just thaw the night before and bake as you usually would in the morning. Perfect for your Thanksgiving brunch or Christmas Day breakfast, these cranberry cinnamon buns will highlight the bright flavors of fall and win the hearts of all.
Cranberry-Orange Rolls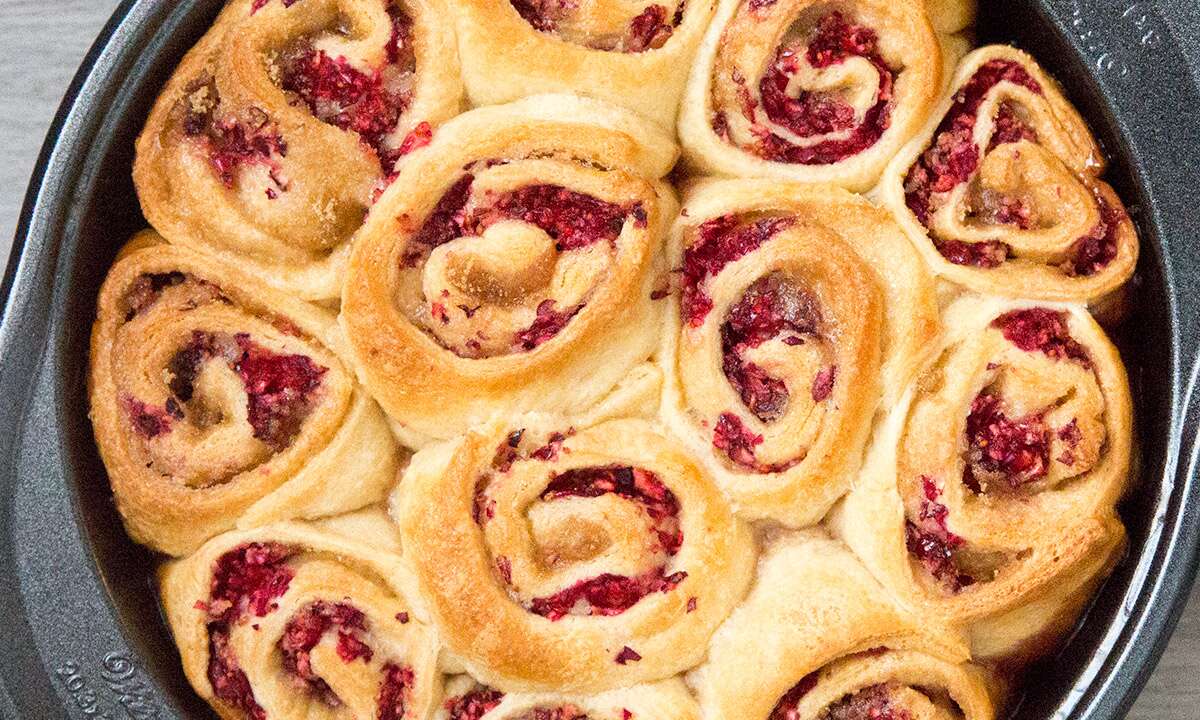 Yields: 12 servings
Cook Time: 25 minutes
Hands-On Time: 10 minutes
Total Time: 35 minutes
Ingredients
Directions
Preheat oven to 350°F.

Unroll the pizza dough and divide light brown sugar and cinnamon evenly over top.

Place the cranberries in a food processor and pulse until finely chopped. Evenly disperse over sugar.

Roll the dough up, starting from the edge closest to you and pinching edges together at the end. Slice dough into 12 rolls.

Place the rolls in a lightly-greased pan. Either bake for 25 minutes, until golden brown and cooked through, or freeze. To freeze the rolls, wrap the pan in two layers of plastic wrap and bake within 2 weeks.

Combine sugar, zest and juice in a small bowl. Stir with a whisk until well combined. If the icing seems too runny, whisk in a bit more sugar until you reach a desired consistency.

Let the rolls rest for 10 minutes before glazing and serving.