All year long, chicken and waffles work hard to be delicious. Give them the week off and focus on fried turkey and waffles. This Thanksgiving spin on fried chicken and waffles makes the most of leftover turkey and leftover gravy. But, you can stretch your Thanksgiving leftovers even more by using leftover cranberry sauce in cranberry Belgian waffles and leftover stuffing in stuffing waffles for the base of the dish. (A plain waffle also works just fine.) If you don't have a waffle iron, grab the frozen kind (you've already put in enough kitchen time this holiday). Fry your leftover turkey in oil until it's crispy and golden, toss it in maple gravy, and pile over a stack of waffles for a sweet-and-savory comfort breakfast. After one forkful, fried turkey and waffles will quickly become a day-after-Thanksgiving staple.
Fried Turkey and Waffles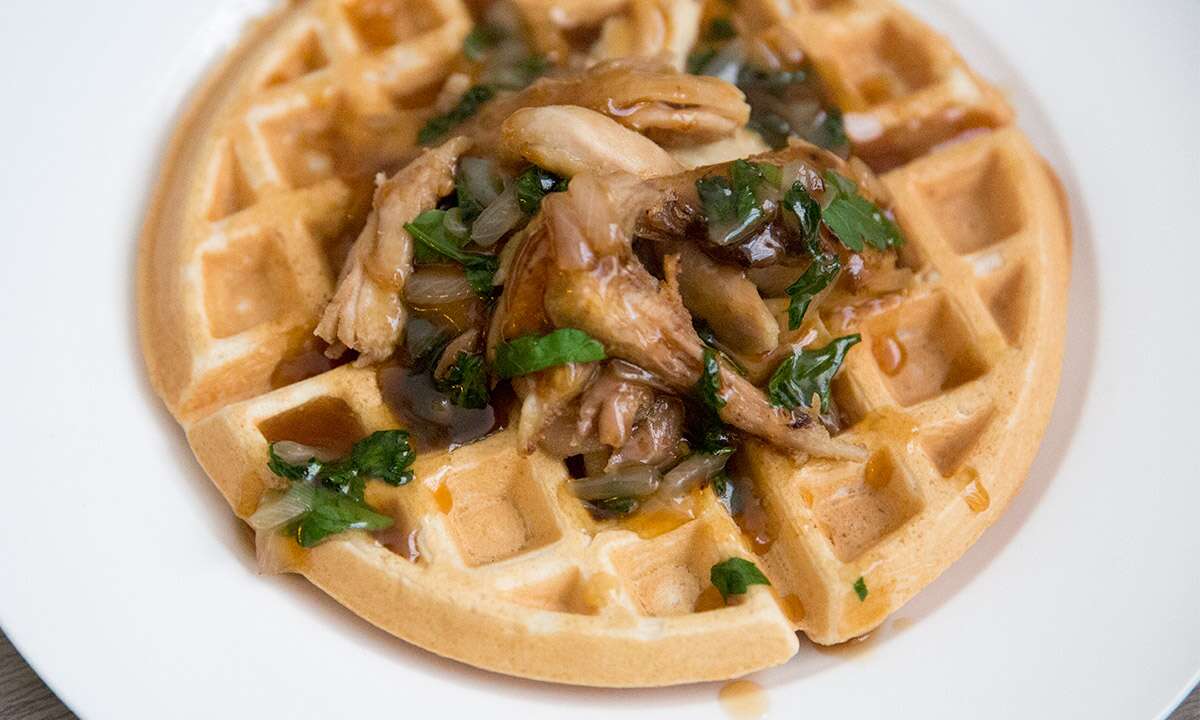 Yields: 2 servings
Cook Time: 15 minutes
Hands-On Time: 5 minutes
Total Time: 20 minutes
Ingredients
Directions
Lightly toss shredded turkey in flour.

Heat oil in a cast-iron skillet. Add turkey and fry until golden brown.

Remove turkey from pan. Add onions and cook over medium heat until translucent. Add gravy and maple syrup and cook for 1 minute, stirring constantly. Remove from heat and stir in parsley leaves.

Mix maple syrup and gravy together to make maple gravy.

Top your plain waffles, Cranberry Belgian Waffles, or Stuffing Waffles with turkey and maple gravy.

Serve.