Milk and cereal is a classic breakfast combo that calls for just two ingredients and a couple seconds of your time. It's also pretty darn cheap. You can't not love it. So it's no surprise that food-loving humans have used cereal in some outrageous concoctions. I mean, cereal milk cocktails are a thing. So is Count Chocula beer and cereal-crusted French toast. But in an effort to keep things fun, let's talk about milk and cereal breakfast popsicles—also known as "the answer to your hectic AF mornings."
Any kind of food on a stick makes it easy to eat breakfast on the go. The best part is that there's not much cleanup, if any. Everything also just tastes better when served on a stick, whether or not you like to admit it. Don't believe me? It's been proven by breakfast science, taste buds, and happy stomachs everywhere.
A milk and cereal ice pop is one of those make-ahead breakfasts that food bloggers love so damn much. It also calls for zero fancy skills or prep time. No mess, no problem.
Milk and Cereal Popsicles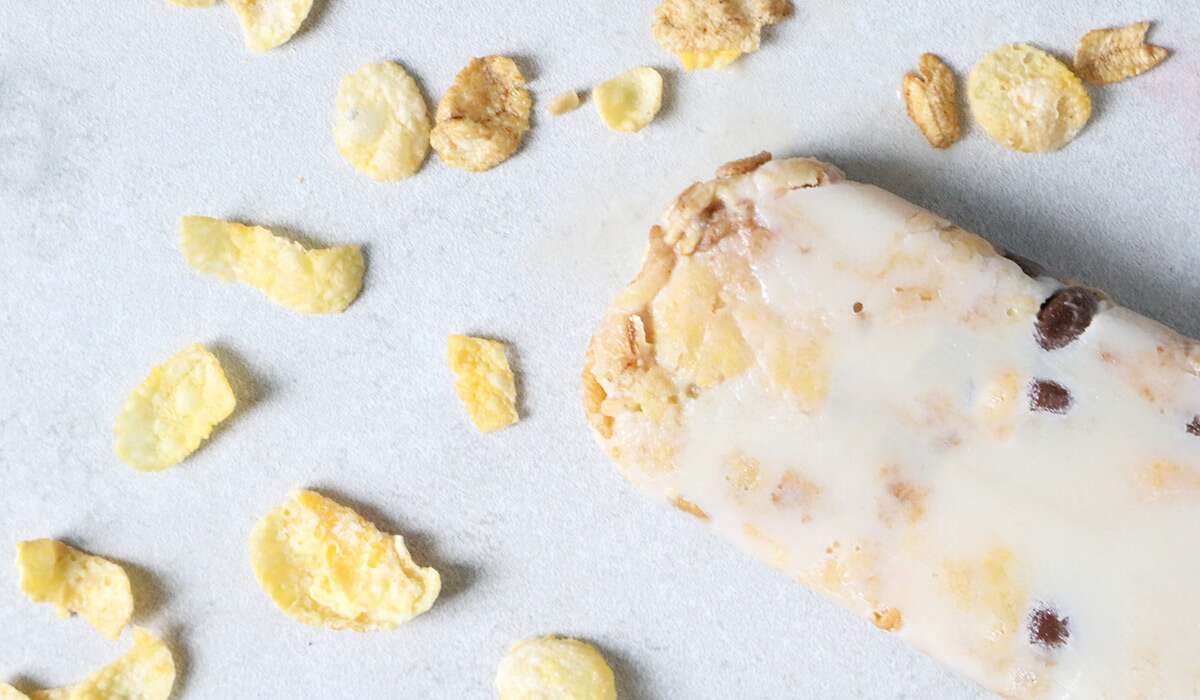 Yields: 6 servings
Hands-On Time: 5 minutes
Total Time: 6 hours
Ingredients
Directions
Evenly disperse the milk among six molds. If you don't eat dairy, go for coconut, soy, or almond milk. Feel like getting fancy? Use strawberry or chocolate milk.

If you're using extra ingredients, mix them with the cereal in a bowl.

Add the mixture to each mold until the milk reaches the top. Add another sprinkling of cereal for good measure.

Freeze 4 to 6 hours.

To serve, run the molds under hot water to release the ice pops.