In the US, cinnamon rolls are the classic pastry of all classic pastries. There's a reason why Cinnabon exists. You can even scoop up cinnamon rolls at gas stations in Nowhere, Kansas. (Not that I've done that before or anything.) Cinnamon rolls are easy to find, but if you want to make your own, here's the problem: They can be a pain. Yeast? Kneading? Real-life baking? Ugh, the horror. This is exactly why cinnamon roll pancakes can save your morning/day/life.
Pancake batter eliminates the need for actual dough. You can even use the stuff out of the box. No judgement here. It's all about adding a buttery cinnamon filling to each and every pancake. Extra points for making swirls. The best part is when the cinnamon butter melts. It will literally cook into your pancake, infusing it with flavor. And in true frankenfood style, there's also a cream cheese frosting. Maple syrup, who?
Cinnamon Roll Pancakes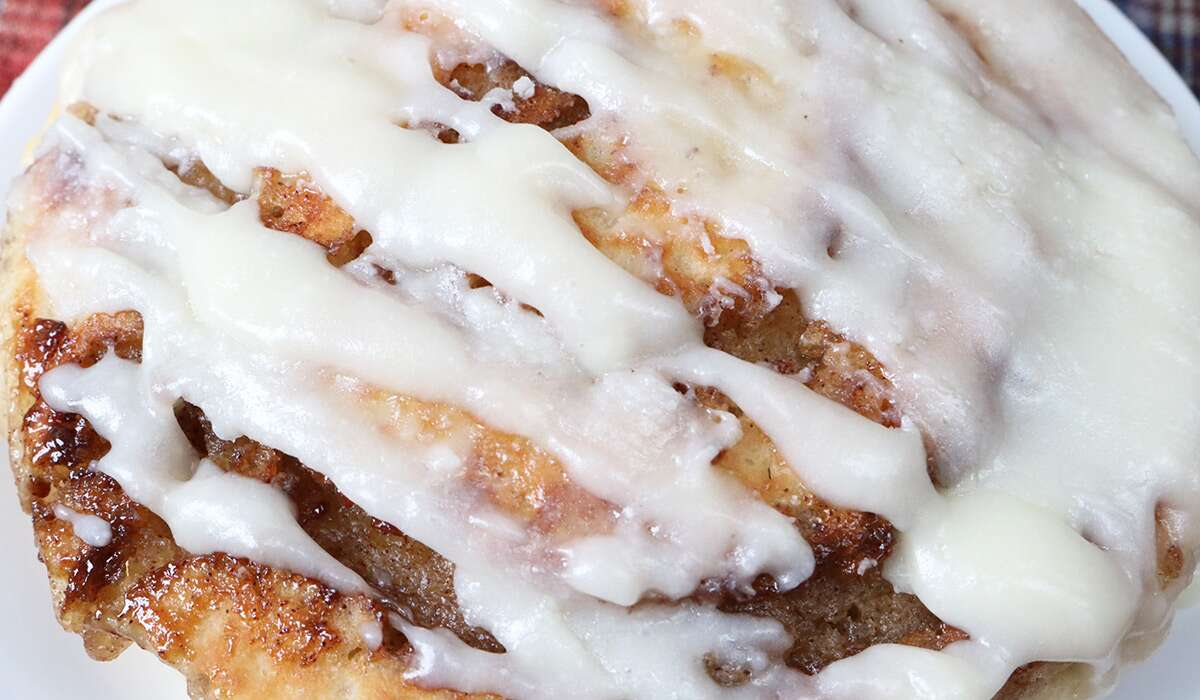 Yields: 4 pancakes
Cook Time: 15 minutes
Hands-On Time: 15 minutes
Total Time: 30 minutes
Ingredients
Directions
Mix the melted butter, brown sugar, and cinnamon together. Place in the refrigerator for 10 minutes.

Prep the pancake batter. Grease a pan.

Scoop the chilled butter cinnamon mixture into a small plastic baggie. Snip the corner to make a makeshift pastry bag.

Over medium heat, add a dollop of pancake batter.

Once bubbles start to form, squeeze a cinnamon swirl into the pancake. Some of it might melt off to the side, but don't panic. This will just cook right into the pancake.

Flip over and cook as usual. Repeat with the rest of the batter.

Heat the rest of the butter (4 tablespoons) and cream cheese in the microwave. About 45 seconds should do the trick, but keep an eye on it. You can also do this in a saucepan over medium heat.

Once melted, mix in the vanilla extract and powdered sugar.

Drizzle on top of each pancake. Serve warm.