If you're the kind of person who's inclined to eat a breakfast pizza like a grownup, you'll probably dig devouring a breakfast calzone like a kid. Because homemade crust is just too intense for the wee hours of the morning, we suggest you use store-bought dough for your breakfast calzone adventures. Buy it, use it, love it. Stuff warm, crispy pockets of dough with sliced strawberries, and your favorite chocolate-hazelnut spread Nutella, duh. It's the perfect way to use your berries before they start to mold. Add sliced bananas to complete the trio. Our crepe-and-pizza-like breakfast calzone recipe calls for a powdered sugar dusting, but you can take your sweet tooth over the edge by adding drizzles of maple syrup.
Strawberry-Nutella Breakfast Calzone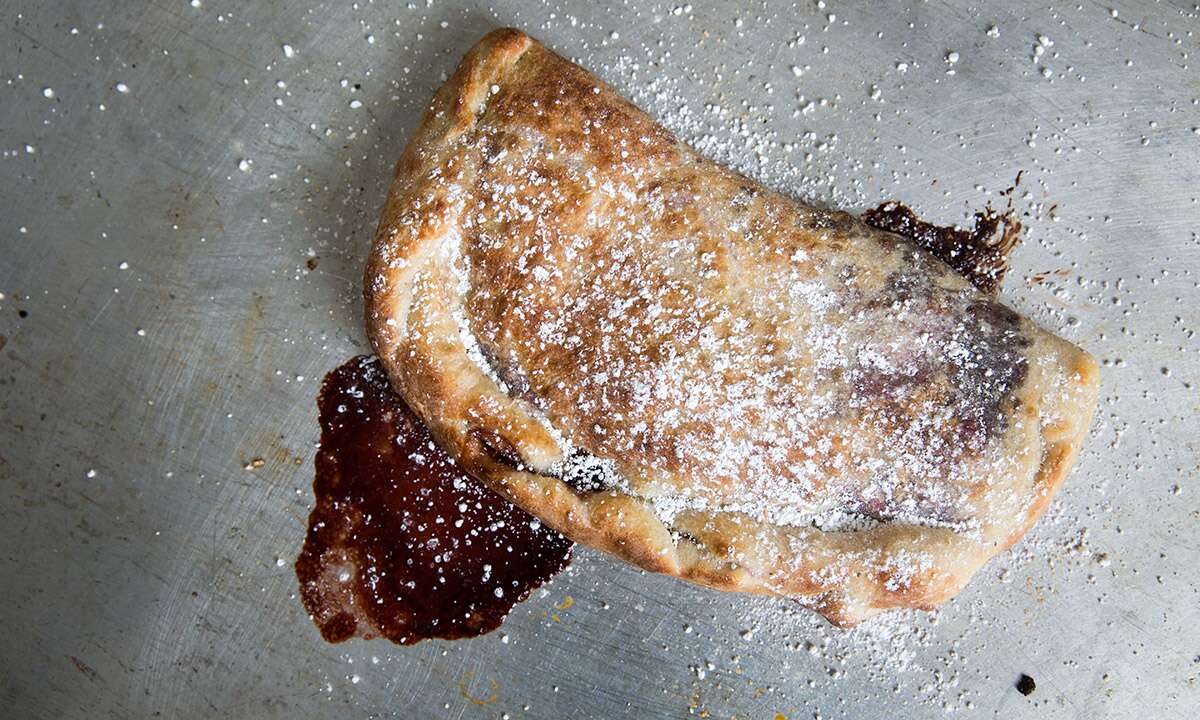 Yields: 1 calzone
Cook Time: 12 minutes
Hands-On Time: 3 minutes
Total Time: 15 minutes
Ingredients
Directions
Preheat your oven to 425°F.

Divide dough in half. Roll each piece of dough into a 6-inch circle.

Divide Nutella and strawberries evenly between the dough, fold in half and pinch the edges until closed completely.

Bake for 12 minutes or until golden brown. Let the calzones rest for a couple of minutes before dusting with powdered sugar and feasting.