Skip slices of dry toast, pancakes, and crepes and double the flavor in your morning routine by spreading jelly all over your eggs. Though most of us are used to savory omelets, they're by no means exclusively married to mushrooms, spinach, and other traditional mix-ins. In this diner-inspired jelly omelet recipe (yes, it's a thing), eggs are dusted with powdered sugar and filled with your favorite fruit spread (if jelly is indeed not your jam, preserves, conserves, marmalade, mostarda, and curd work well, too) for a breakfast that tastes exactly like a dessert soufflé. If the fruit filling isn't sweet enough, drizzle honey over top.
Sweet Jelly Omelet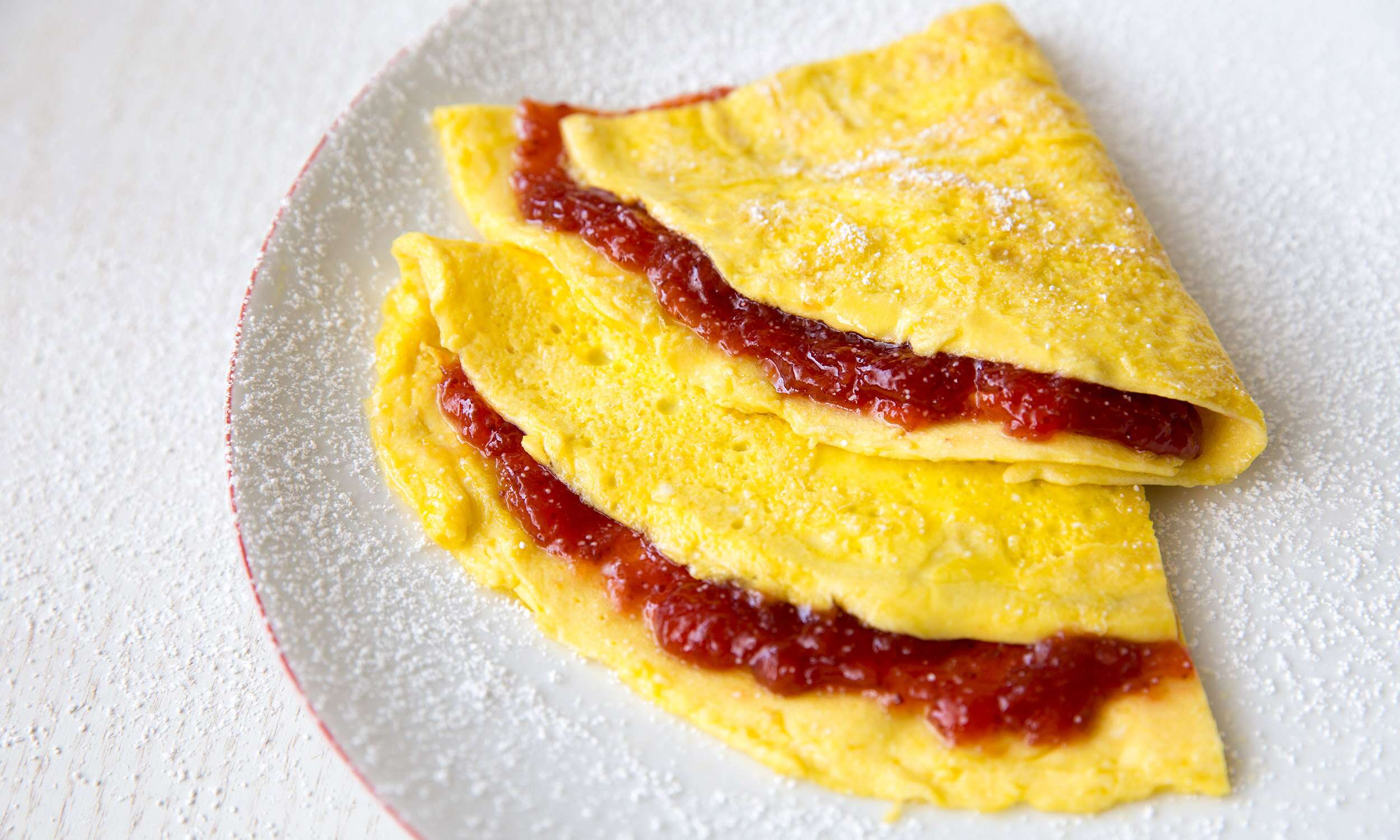 Yields: 1 serving
Total Time: 10 minutes
Ingredients
Directions
Vigorously whisk eggs and sugar together until well-combined.

Heat a lightly greased nonstick skillet over medium heat and pour in your eggs. Shake the pan and stir the eggs with a spatula for 15 seconds. Use the spatula to smooth out the eggs and let cook undisturbed for 2 minutes, or until set.

Carefully flip the omelet and continue cooking for 1 to 2 minutes. Slide the omelet onto a plate, spread an even layer of jelly over the eggs, and fold in half.