You don't need an excuse to eat cake for breakfast. Reward yourself for the simple act of rolling out of bed by forking into this deep-fried cake recipe. Chef Albert Gonzalez of Austin's farm-to-table hotspot Jacoby's Restaurant & Mercantile created an indulgent riff on French toast. His aptly-named "Treat Yo Self Toast" is simply a leftover slice of your favorite iced cake thrown into the deep fryer for added heat and crunch. The warm, gooey cake gets topped with a generous helping of cold-brew maple syrup, made by reducing Stumptown cold brew coffee and mixing it with maple syrup. Think of it as a sweet red eye gravy, and drizzle it all over your your go-to pancake and waffle recipes. Gonzalez favors red velvet cake with classic cream-cheese icing, but feel free to have your favorite cake and eat your breakfast, too.
Treat Yo Self Toast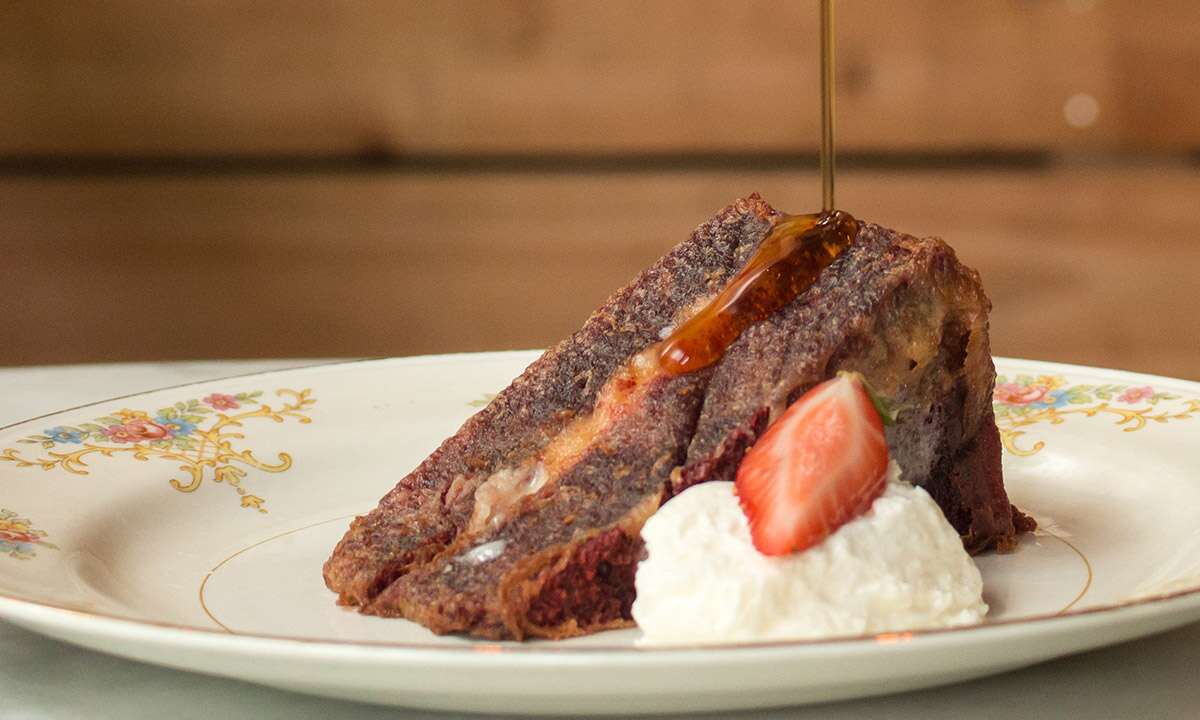 Yields: 8 slices of "toast"
Total Time: 15 minutes
Ingredients
Directions
Heat the fryer to 350°F.

Mix together eggs, heavy cream, and cinnamon. Keep cold.

Take the cold piece of cake and dunk it in the egg mixture twice.

Slowly lower cake into fryer and allow to cook until coating is golden brown.

Serve with red eye maple syrup.
Red Eye Maple Syrup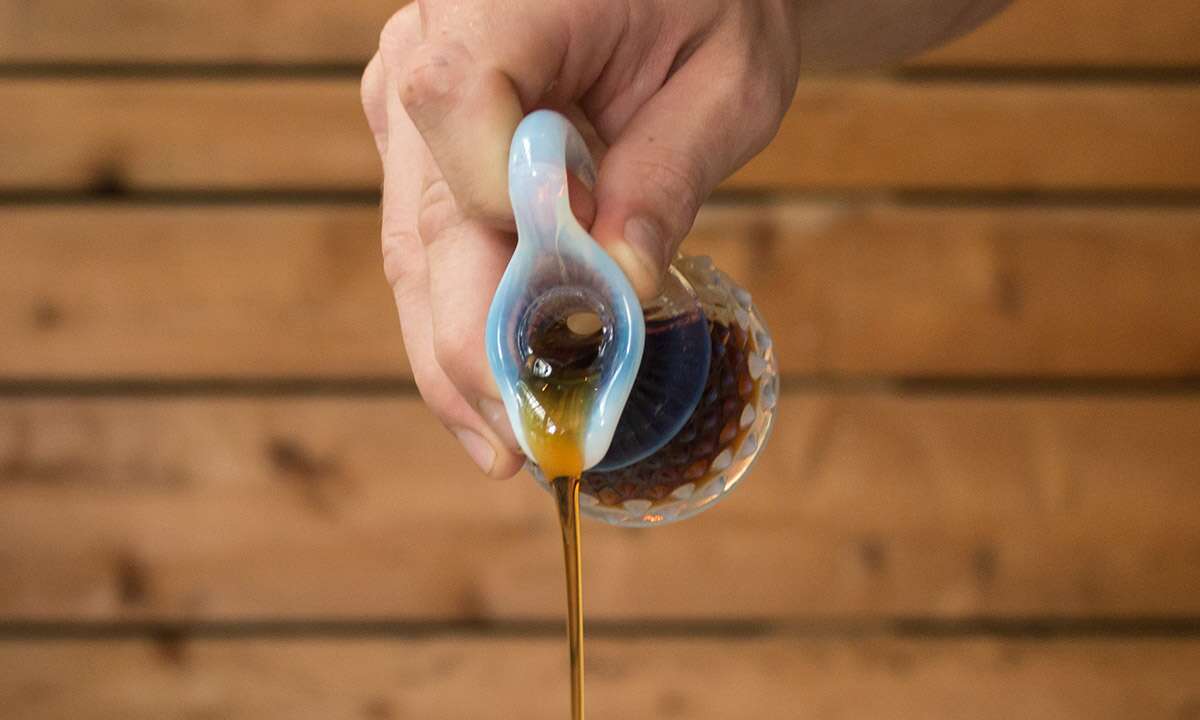 Yields: 3 cups
Total Time: 10 minutes
Ingredients
Directions
Bring cold brew coffee to a boil and reduce to one cup.

Stir in maple syrup and allow to cool.

Serve warm.