It's become almost annoyingly expected to mash avocado on toast. But why put it on top of your toast when you can bake it into homemade bread? Avocado adds a low-key sweet flavor, a bit of creaminess, and keeps this avocado bread super moist. Lemon juice prevents the avocado from browning, so when you cut inside there's still an immediate punch of green. If you're not into the overpowering sweet flavor of banana bread in the morning, then this avocado bread recipe is the perfect way to start your day. Try it with a pat of salted butter, or get fancy with a schmear of sweet mascarpone cheese.
Avocado Bread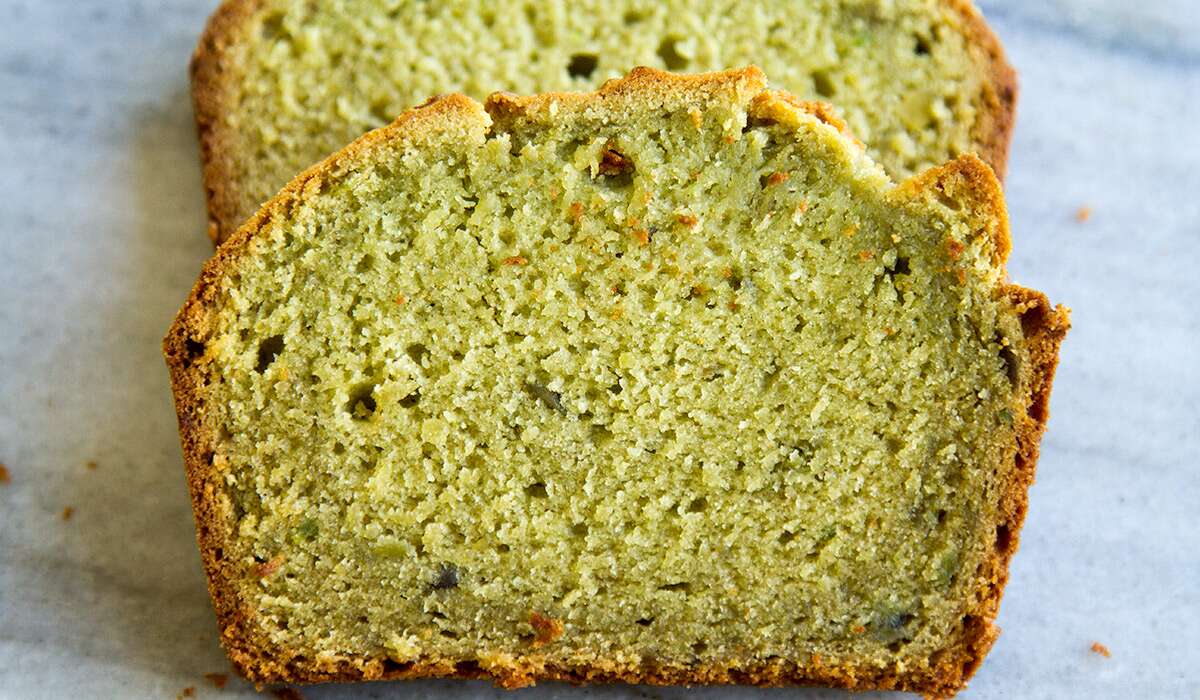 Yields: 6 to 8 slices
Cook Time: 55 minutes
Hands-On Time: 15 minutes
Total Time: 1 hour 10 minutes
Ingredients
Directions
Preheat your oven to 350°F. Do it now, before you forget.

Keep the avocados green. Stir mashed avocado and lemon juice together until well combined. Set aside.

Mix the dry ingredients. In a large bowl, combine flour, baking soda, and salt in a large bowl. Set aside.

Break out the stand mixer. Place butter and sugars in the bowl of a standing mixer and beat over low speed until just combined. Increase speed to medium and add one egg at a time. Continue mixing until light and fluffy, stopping to scrape the sides of the bowl as needed.

Add the rest. Slowly incorporate the buttermilk, followed by the reserved dry ingredients. Make sure you stop the mixer once or twice to scrape the sides of the bowl as you add the dry ingredients.

Grease your pan. Nothing is worse than realizing you forgot to grease the pan before baking. Butter and flour an 8 x 4 loaf pan before pouring the batter in.

Ready for the oven. Cover the pan with aluminum foil and bake for 45 minutes. Uncover the pan and continue baking for 10 to 15 minutes or until a wooden skewer comes out clean when inserted into the center of the bread.

Slice it up. Remove the bread from the loaf pan and slice it up. We highly recommend eating this bread with a nice dab of salted butter smeared on top.