Fact: Stale bread is the secret to all exceptional French toast recipes, like this focaccia French toast. If you're craving French toast, but you're not willing to putz around while waiting for your bread to get stale, this focaccia bread recipe will swoop in and save the morning. The Italian bread is similar in feel to pizza dough and traditionally baked with herbs and other spices. Its dense texture is also ideal for soaking up the egg and milk mixture (bye-bye, soggy bread). Serve this sweet and savory focaccia French toast with a generous pour of rosemary-infused maple syrup for an extra pop of herbaceousness.
Focaccia French Toast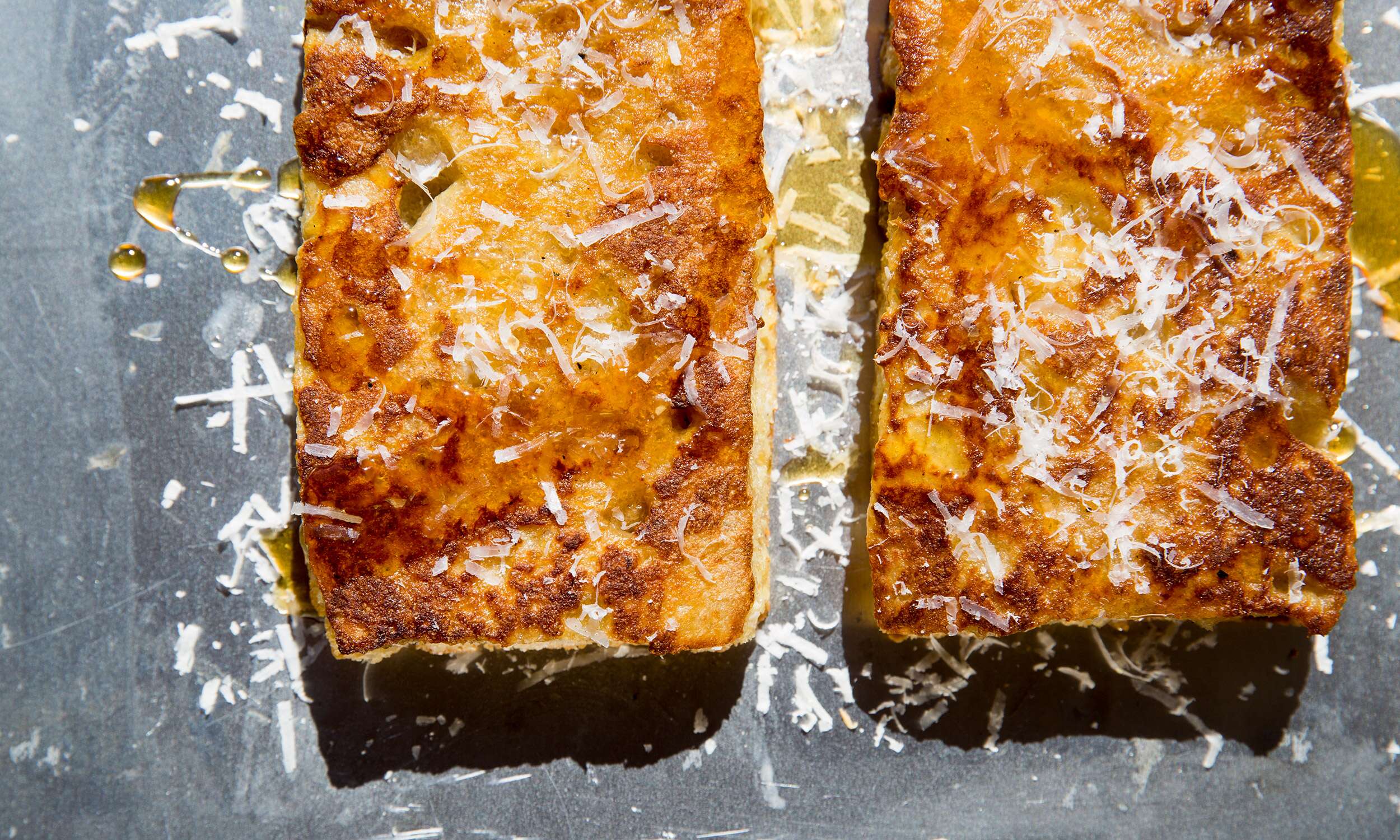 Yields: 4 servings
Cook Time: 10 minutes
Hands-On Time: 5 minutes
Total Time: 15 minutes
Ingredients
Directions
Dunk the bread. Whisk together eggs, milk, salt, and pepper in a shallow bowl. Dredge focaccia bread in mixture.

Infuse the syrup. Combine maple syrup and rosemary in a small saucepan and cook over medium low heat for 5 minutes. Discard rosemary sprigs and set syrup aside.

Cook the French toast. Heat a nonstick skillet. Add 1 tablespoon of butter. When butter is melted, add focaccia to pan and cook for 3 to 4 minutes on each side or until golden brown.

Top it off. Drown the focaccia French toast in rosemary-infused maple syrup.