Eric Lilavois and chef Dave Cruz, co-owners of San Francisco's Little Gem, offer an entirely gluten-, dairy-, and sugar-free menu at their Nopa hot spot, so no one ever feels left out at brunch. Little Gem's gluten-free pancakes are made with gluten-free flour, almond meal, and quinoa flour for an added touch of nutty and whole-grain goodness. Don't freak out—your local grocery store is bound to have these items in the natural or baking aisles. Top them with a generous amount of real maple syrup and a handful of fresh fruit (Cruz recommends fresh blueberries). These quinoa flour pancakes are so perfectly light and fluffy, they may ruin all other flapjacks for you.
Almond Quinoa Pancakes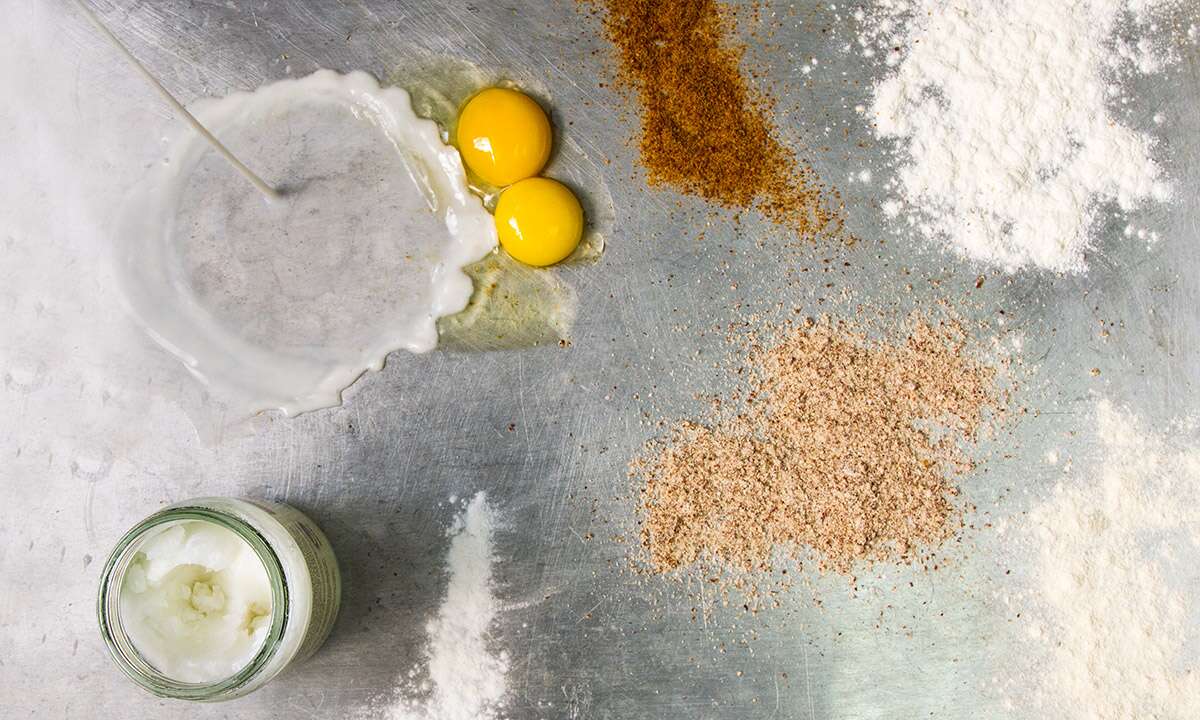 Yields: 4 to 6 servings
Total Time: 20 minutes
Ingredients
Directions
Combine dry ingredients and mix well. In a separate bowl, beat together the egg and egg yolk, then add almond milk and vanilla. Add the dry ingredients to the wet and mix well.

While constantly whisking the batter, slowly drizzle coconut oil into the mixture. Allow to rest for 10 to 15 minutes.

On a medium to medium high heated griddle or nonstick pan, use a paper towel to brush a scant film of the vegetable oil.

Pour ¼ cup of the mixture to make a 7- to 8-inch pancake.

Allow to cook about a minute on the first side or until bubbles have subsided.

Flip the pancake and cook for an additional 45 seconds to 1 minute on the second side.

Serve immediately.