Searching for the best treat to hand out on Halloween? No need to look any further. We've concocted a sweet snack with a spooky surprise. These homemade cereal bars are completely kid-approved and require no baking at all––just a quick spin on the stove and 30 minutes in the fridge. Unlike traditional Rice Krispies treats or cereal and milk bars, these bars are made with Franken Berry Monster Cereal and pack a punch of strawberry flavor. They're sticky, crunchy, and super sweet––so much better than most Halloween candy. Warning to kids with precious costumes they spent hours making: These marshmallow-y, gooey treats can be messy.
Monster Cereal Bars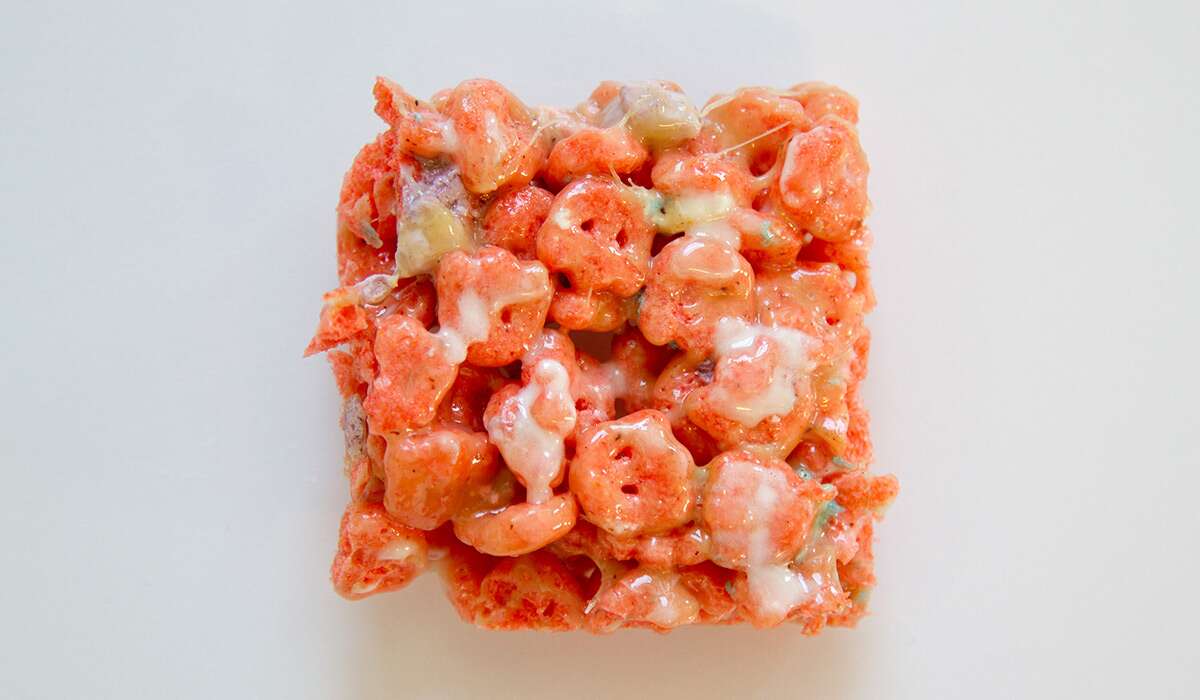 Yields: 12 servings
Cook Time: 10 minutes
Hands-On Time: 30 minutes
Total Time: 40 minutes
Ingredients
Directions
Combine butter and mini marshmallows in a heavy bottomed saucepan. Cook over medium high heat, stirring constantly, until marshmallows and butter are melted and well combined.

Add cereal to the pan and stir until well coated. Transfer coated cereal to a lightly-greased baking sheet and press down into pan using a spoon, creating "cobwebs" with the melted marshmallow as you pull the spoon off the bars.

Whisk together remaining ingredients in a small bowl and drizzle over cereal bars.

Refrigerate for 30 minutes before cutting and serving.