When you think of Pop-Tarts, "savory" is possibly the last word that comes to mind. But, savory Pop-Tarts are a thing and they're oh, so delicious. (If you're having a hard time wrapping your head around it, think hand pies and pot pies because they're essentially the same thing.) This savory Pop-Tart recipe is one of the easiest ways to use up Thanksgiving leftovers, including turkey, gravy, and cranberry sauce—plus reheating, of course. Oh, got leftover pie dough? That'll come in handy, too. Mix the turkey and gravy together for a hearty, comforting filling and add a dollop of cranberry sauce on top for sweetness. Bet you're feeling thankful right about now.
Thanksgiving Pop Tarts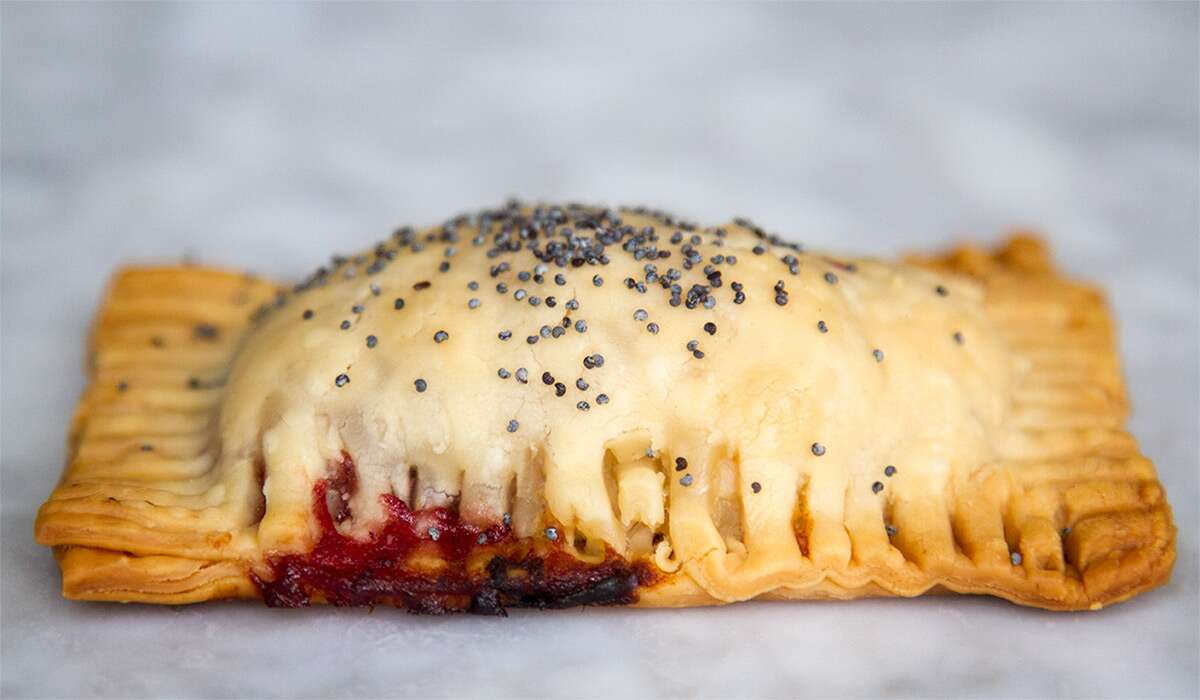 Yields: 6 servings
Cook Time: 15 minutes
Hands-On Time: 5 minutes
Total Time: 20 minutes
Ingredients
Directions
Preheat the oven to 325°F.

Unroll the pie crusts and cut into 12 pieces.

Divide the cranberry sauce evenly between 6 pieces.

In a small bowl, toss together turkey and gravy and divide evenly over the cranberry sauce.

Place the remaining 6 pieces of pie dough over top and press the edges together with the tines of a fork.

Brush the tops with melted butter and sprinkle with poppy seeds.

Bake for 12 to 15 minutes or until golden brown.