Homemade potstickers are the perfect vessel for Thanksgiving leftovers, or whatever you have stocked in your fridge, because the filling is easily customizable. Learning how to make potstickers from scratch might seem intimidating as heck, but it's actually pretty easy. Put in some practice and perfect the "flower" potsticker folding technique to impress your guests. Find wrappers at your local specialty or Asian market in packs of 50 or more, so you won't have to break the bank to make these impressive homemade potstickers. These Thanksgiving potstickers are fried in sesame oil, but olive or canola work too. Stir together some soy sauce and cranberry sauce for a sweet-and-savory dip.
Thanksgiving Potstickers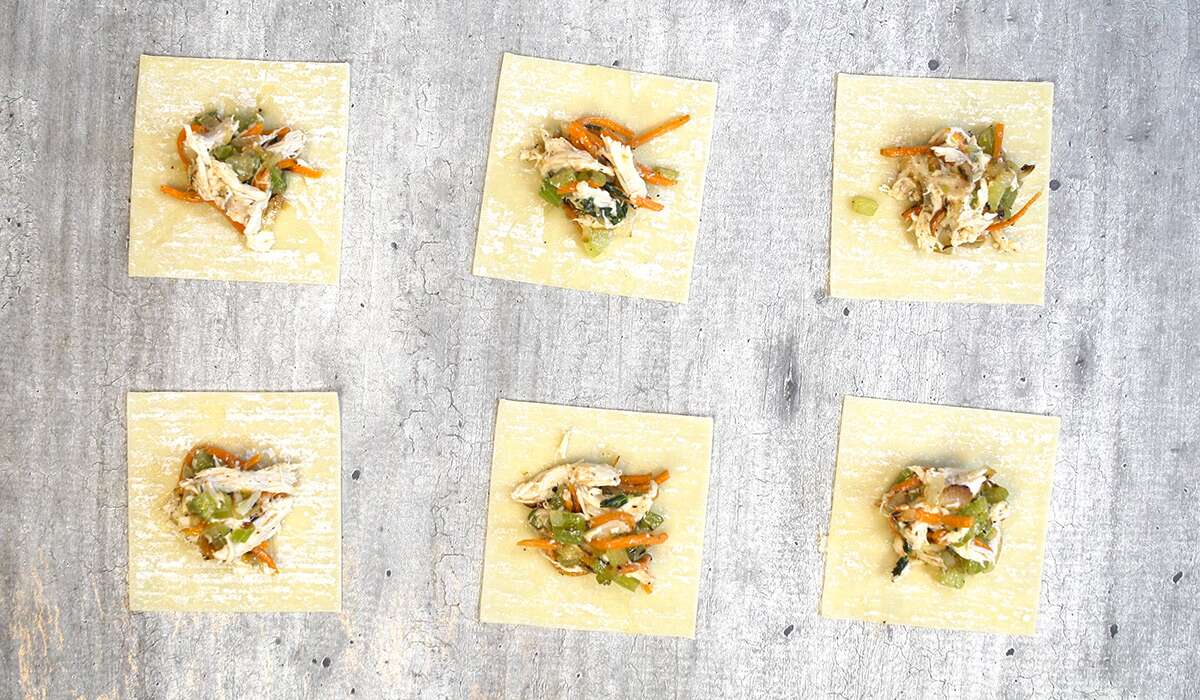 Ingredients
Directions
Heat 1 tablespoon sesame oil in a large skillet over medium high heat. Add carrots, celery, onion, thyme leaves, salt, and pepper. Cook over medium heat until onions are translucent and just starting to brown, stirring frequently.

Meanwhile, stir together turkey and gravy in a bowl. Add cooked vegetables to turkey mixture and stir until well combined.

Divide the mixture evenly between wonton wrappers. Use a bit of water to wet all 4 sides of wrapper with your fingers, then bring the diagonal corners together, pinching in the center.

Working in batches, heat 1 tablespoon sesame oil in skillet. Add 6 wontons and cook for 1 to 2 minutes or until golden brown. Add ¼ cup chicken stock, cover, and steam for 2 to 3 minutes or until wrappers are translucent.

Stir together cranberry sauce and soy sauce. Serve with wontons.