It's the day after Thanksgiving, and you only have one lonely slice of leftover pumpkin pie from last night's feast. Naturally, you brainstorm things to do with leftover pie. The first thing that comes to mind is just grabbing a fork and eating the slice straight from the pie pan. But if you're looking for a more indulgent breakfast, you could stuff your leftover pumpkin pie into a thick slice of challah and fry it up. Yes, you can and totally should make pumpkin pie French toast. Transform your Thanksgiving leftovers into a sweet treat and bade farewell to pumpkin season the only appropriate way.
Pumpkin Pie Stuffed French Toast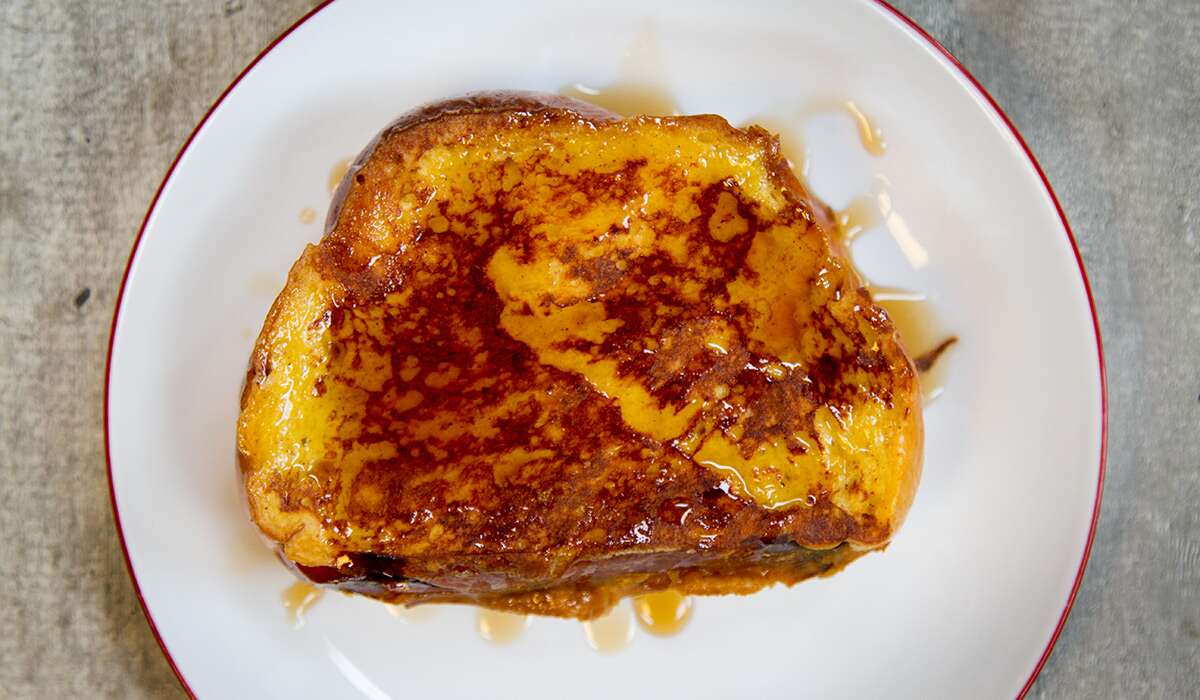 Yields: 2 servings
Cook Time: 10 minutes
Hands-On Time: 5 minutes
Total Time: 15 minutes
Ingredients
Directions
Whisk the heavy cream, eggs, vanilla extract, and cinnamon sugar together in a medium bowl.

Cut incisions on both sides of each slice of challah without slicing all the way through. Stuff the holes with leftover pumpkin pie.

Soak slices in the egg mixture, turning to make sure each side is coated thoroughly.

Add butter to a small pan over medium heat. Once melted and hot, cook the French toast until golden brown and cooked through, about 2 to 3 minutes each side.

Place each slice of challah on a plate and slice in half, exposing the pumpkin pie filling.

Serve with maple syrup.