Infuse your booze this holiday season with leftover cranberries. Make cranberry gin and raise a toast to a win-win situation. After a day of soaking and sitting, you're left with fruit-infused alcohol and a handful of alcohol-infused fruit. This simple cranberry gin can easily replace the gin in your favorite cranberry cocktails, while adding a pale pink hue to your cup. Cooking cranberries and sugar together over the stove before infusing should cut the bitterness and make it sweeter. Candied cranberries are very similar to brandied cherries. They can be muddled into holiday cocktails, used as garnishes for your gin and tonic, or mixed into waffle batter for a boozy breakfast. Serve the infused gin and candied cranberries at your next holiday party or give them away as gifts. Strain the gin into a mason jar, reserve the cranberries in another, and add twine and a tag to both for decoration.
Note: Allow enough time for the cranberries to sit in gin overnight.
Cranberry-Infused Gin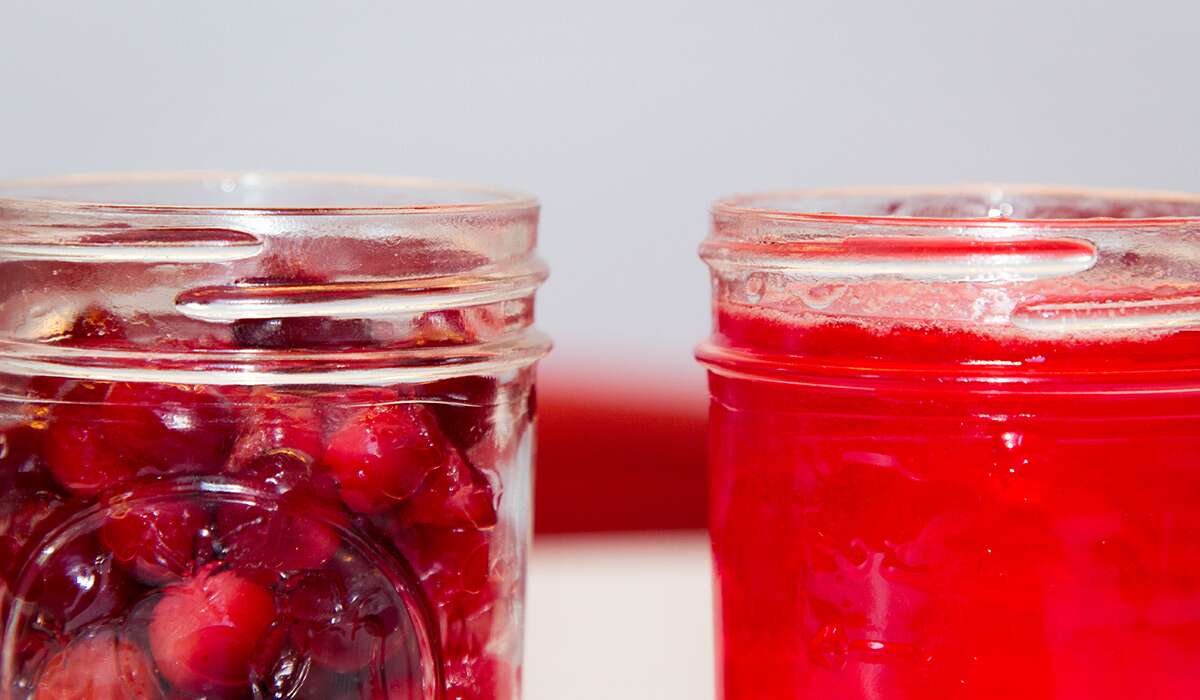 Ingredients
Directions
Combine cranberries and sugar in a small saucepan. Cook, stirring often, over medium heat until the sugar dissolves. Remove from heat and cool completely.

Combine cooled cranberry mixture and gin in a large bowl. Cover and refrigerate for 24 hours.

Strain and reserve cranberries and gin separately for cocktails.