America is a nation divided. Many of us fall on extreme ends of the breakfast-food texture spectrum. Is extra crispy bacon superior, or should your strips be flimsy? We favor the crispier end of things and feel strongly that the same rule applies to all breakfast staples. What about crispy eggs and potatoes? Too long have we settled for mushy diner-style home fries and undercooked sunny-side-up eggs. So we took to the kitchen and figured out how to make food extra crispy.
What is actually happening to your food when it becomes crispy? Food that comes from plants and animals has a certain amount of water. When heat degrades the cell walls (where water is kept), the water escapes your food, making it shrink in size and grow in crispiness. So, using science, we applied a similar principle to make crispy eggs, bacon, hash browns, and yogurt—an entire crispy feast fit for a hungover king or queen. Here's how to follow in our satisfied footsteps.
Extra Crispy Bacon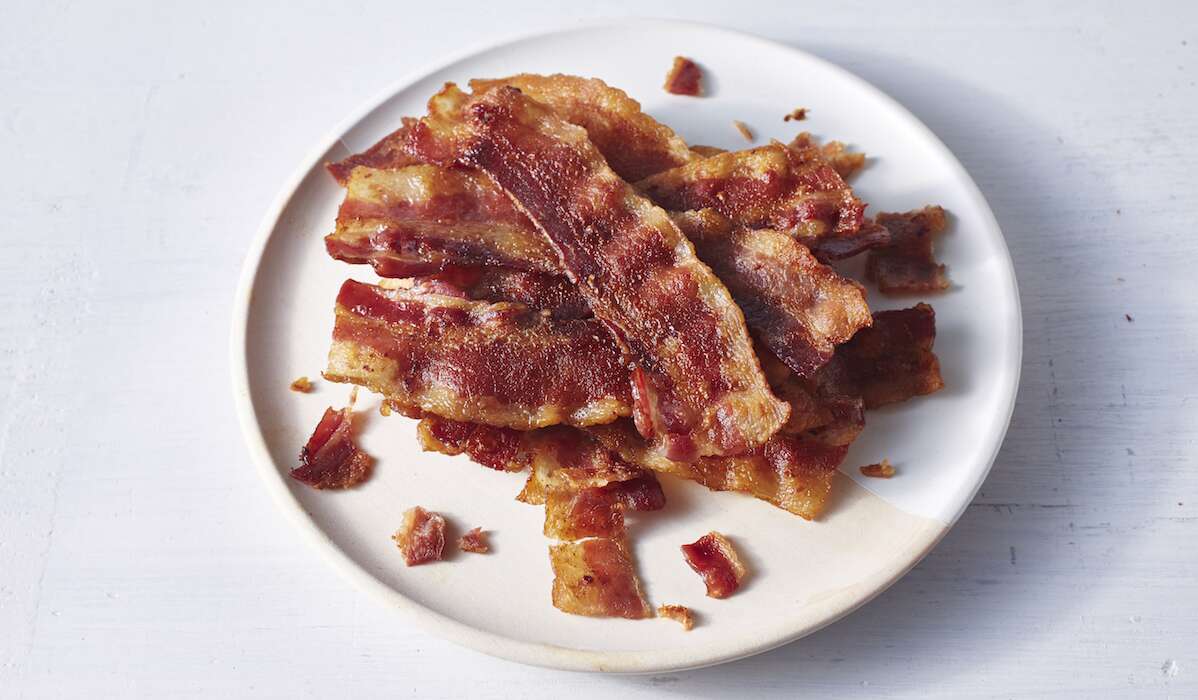 Yields: 4 slices
Total Time: 25 minutes
Ingredients
Directions
Place 4 slices bacon in a skillet over medium heat.

Cook 10-12 minutes, turning frequently, or until bubbles that appear on surface of meat are frequent and tiny. Drain on paper towels. Repeat with remaining bacon.
Extra Crispy Eggs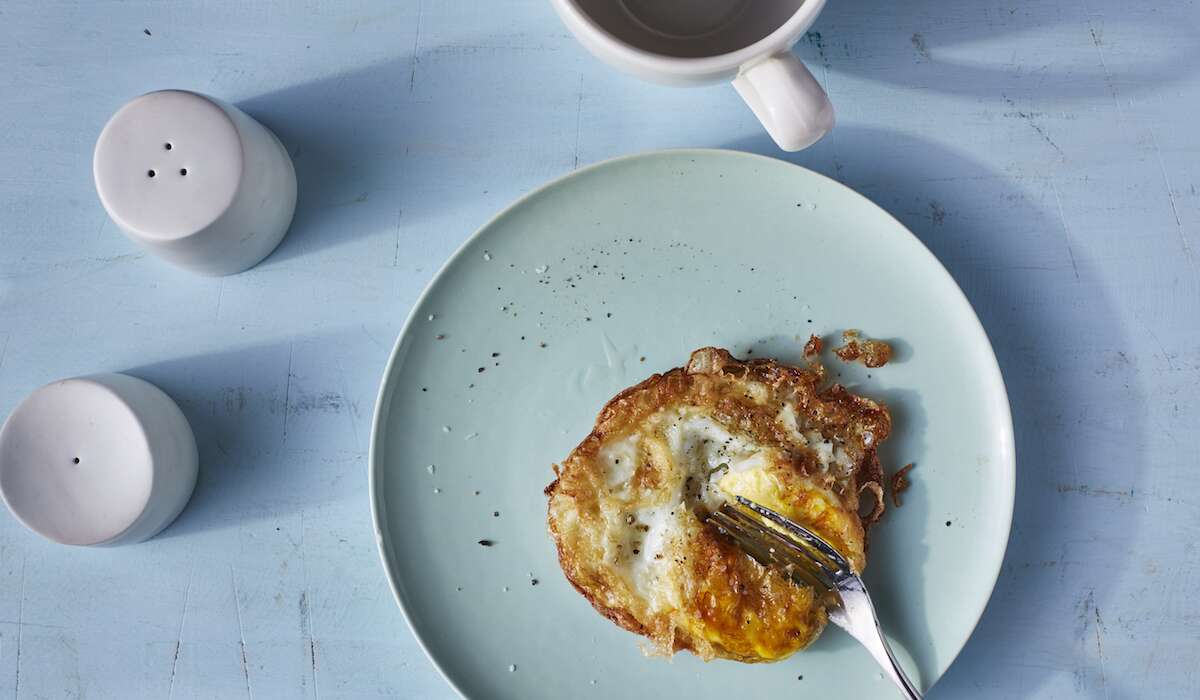 Yields: 2 eggs
Total Time: 25 minutes
Ingredients
Directions
Heat oil in a skillet over medium-high heat until shimmery (340°).

Add eggs. Cook until browned around the edges while spooning oil over egg, 2-3 minutes.

Turn carefully with a slotted spatula and cook 2-3 minutes, spooning oil over eggs. Remove from pan when egg is browned and puffy. Season with salt and pepper.
Extra Crispy Hash Browns
Yields: 4 hash browns
Total Time: 25 minutes
Ingredients
Directions
First skin the potato, then grate into a bowl.

Combine grated potatoes and flour, tossing to coat. Heat 3 Tbsp. oil in a nonstick skillet over medium-high heat.

Form 4 cakes in pan, flattening with a spatula. Cook until browned around the edges, 2-3 minutes.

Turn, add 3 Tbsp oil, and cook until browned.

Reduce heat and cook 4-5 minutes, turning occasionally until browned in the middle, adding remaining oil as necessary. Drain on paper towels season with salt.
Extra Crispy Yogurt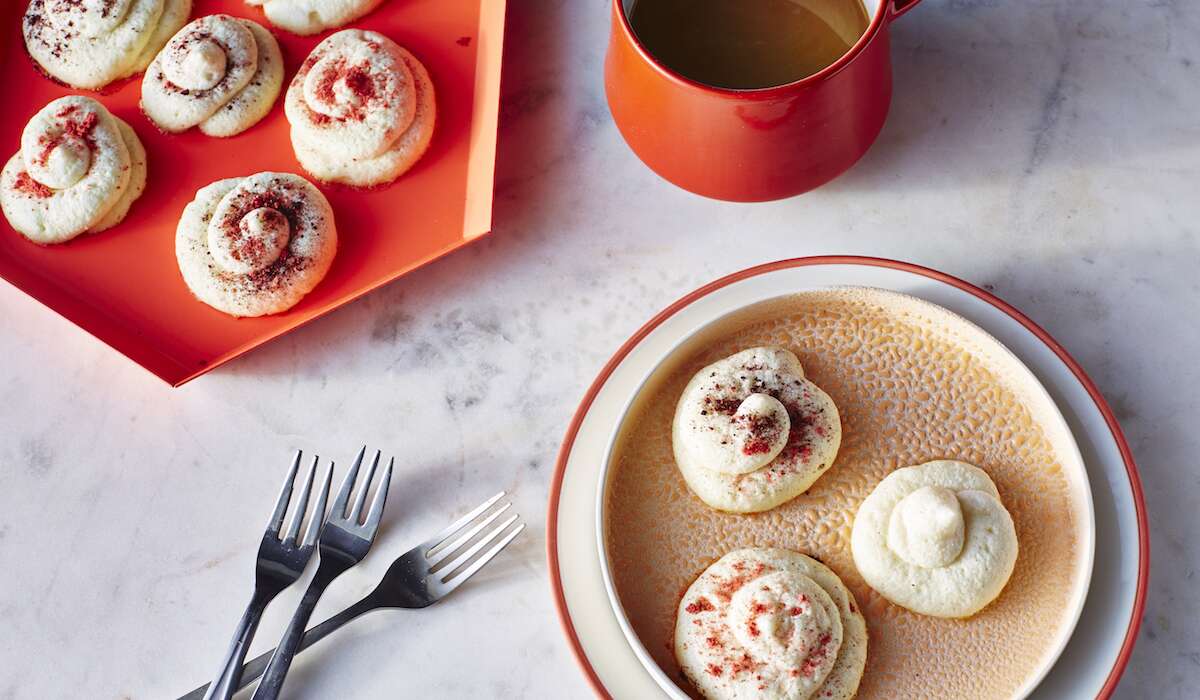 Yields: 12 meringues
Total Time: 3 hours 10 minutes
Ingredients
Directions
Preheat oven to 200°.

Place egg whites and cream of tartar in the bowl of a mixer. Whisk at high speed until frothy. Slowly sprinkle in 1/2 cup sugar until stiff peaks form.

Place yogurt in a large bowl. Fold whites into vanilla. Spoon or pipe mixture onto a parchment or silpat-lined baking sheet. Bake at 200° for 2 hours or until they are dried and only slightly sticky but not wet.

Turn off oven and let stand in oven 1 hour, then sprinkle with crushed berries. Serve immediately or store in an airtight container at room temperature for a day.